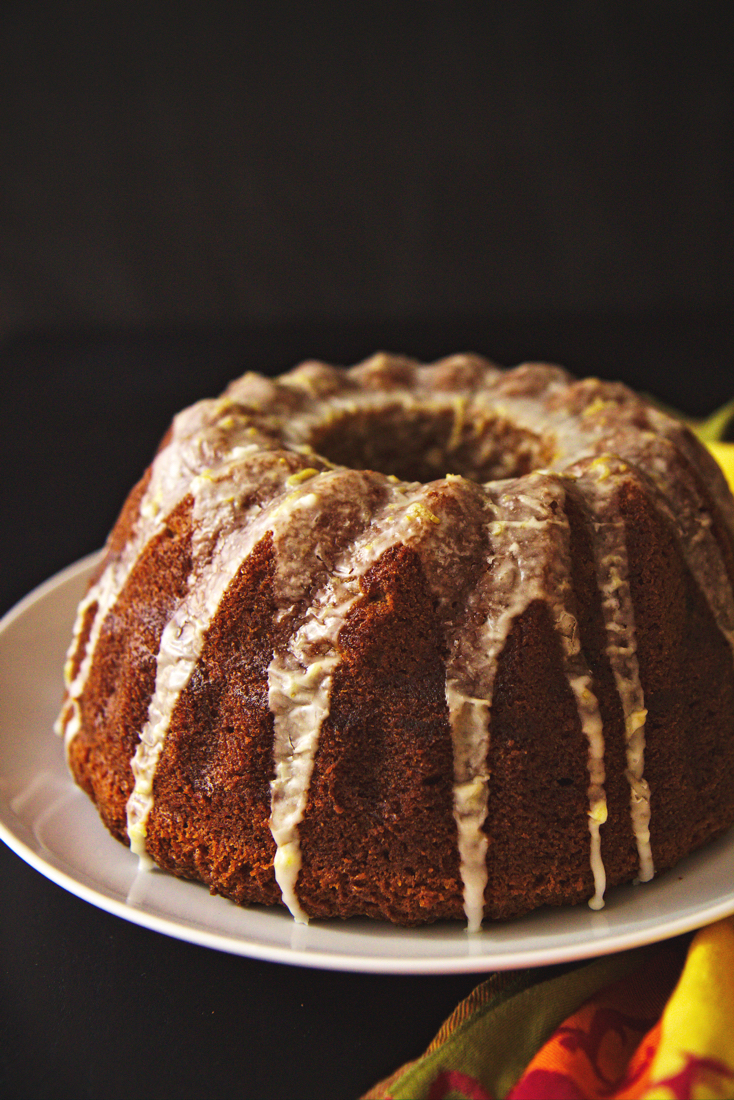 "Your problem is you are too busy holding onto your unworthiness."
Ram Dass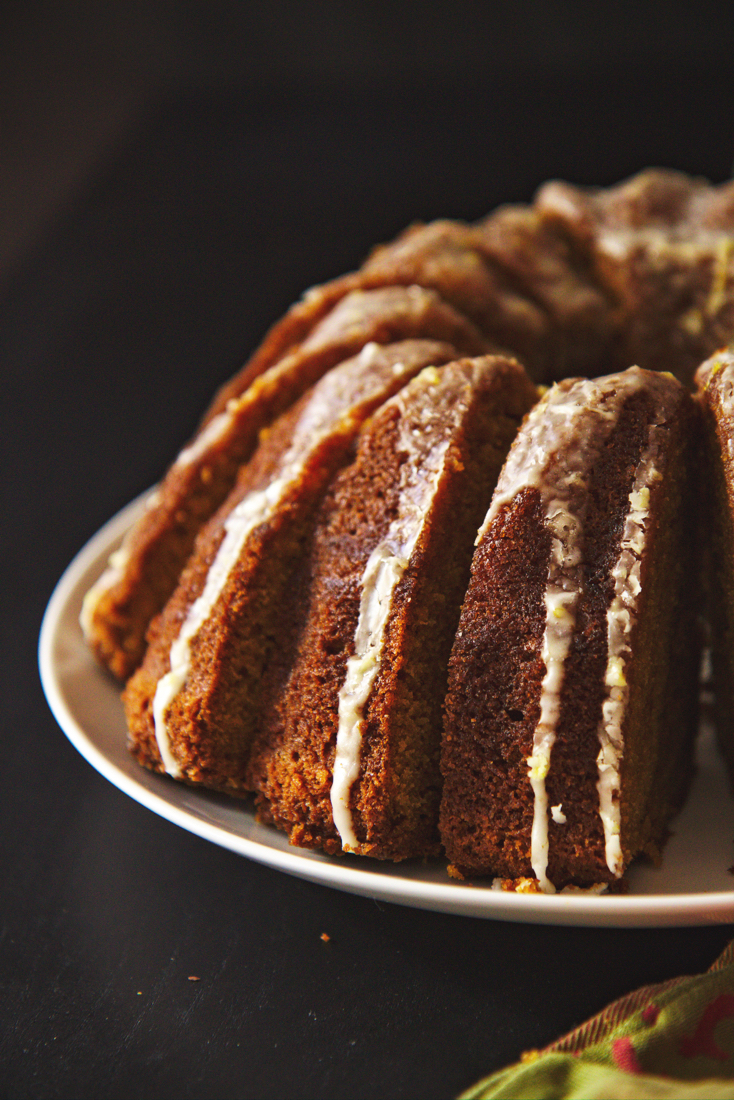 It must seem as if I've fallen off the face of the earth, or dived to the depths of the sweet, cold ocean only to resurface, gurgling and apologetic, every fortnight.
Autumn has blown right past this blog.
Thanksgiving is right around the corner, WHAT!?
It's not that I don't have things to complain about, good lord you know it's not, but that I don't have time to type up my complaints.
Far easier to light a few million candles and wallow about when given a moment of free time.
Actually, most of my free time is spent doing more work. (Note: this definition of "free time" only applies to UChicago students.)
Yes. Yes indeed, I'm ready for Thanksgiving, people.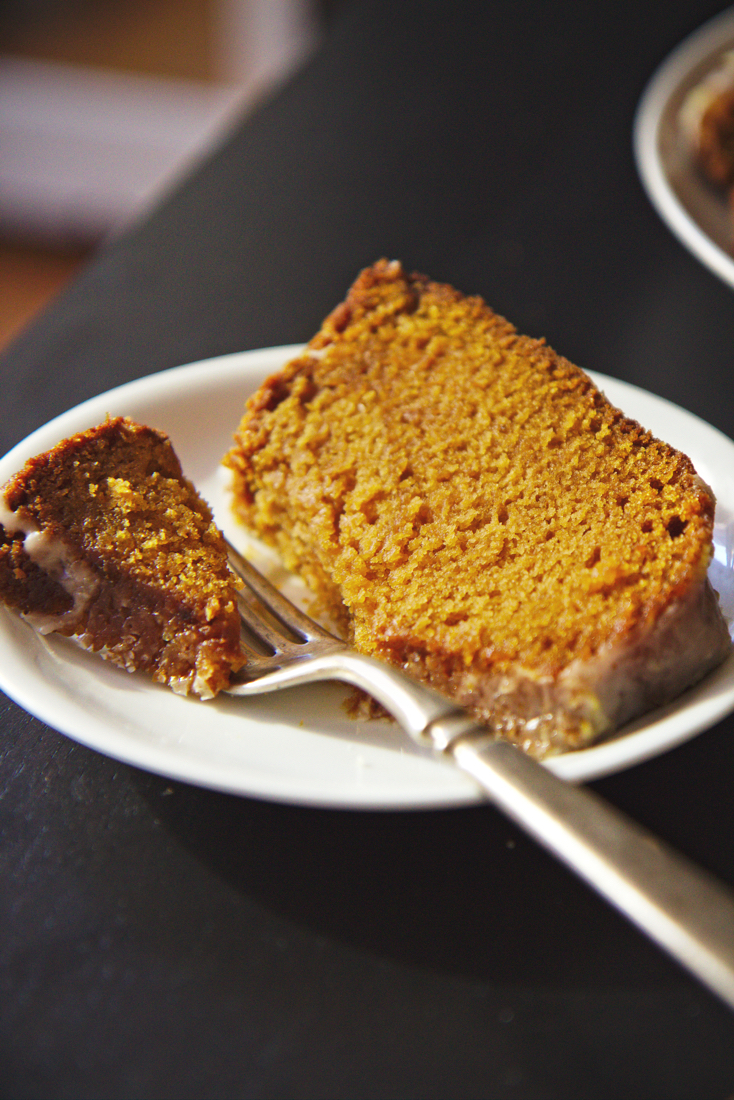 Sometimes I feel guilty for setting certain things aside while my life continues on its hectic hurricane path.
Plenty of people juggle it all, balancing this or that on all ten fingers and their nose, too. (see: This poor puppy.)
But I'm not them. And for me, trying to stay on top of things in one part of my life means sacrificing in other places.
I promise this space will never be my sacrificial lamb.
I will always come back.
I promise to bring good food and real talk and always, always love.
As life changes, so does my relationship with my family, my friends, my readership.
But they are always constants.  I know that.
Big hugs and kisses!  Thank you for reading my blog.  Thank you for your appreciation for this space.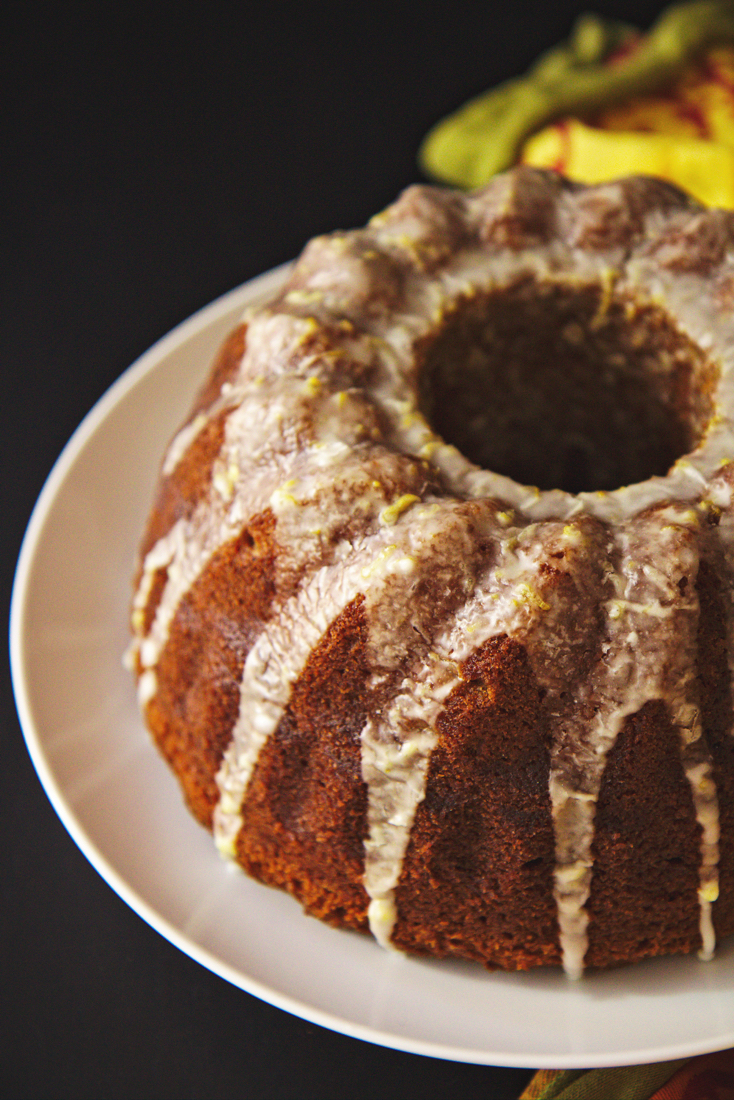 Big bundt!
I'm jumping back on the pumpkin bandwagon.
It's been far too long, and I've been eating pumpkin pancakes too often to not share a treat here of the same nature.
This is a great cake for the hollydaze.
It's easy easy easy, and saves marvelously.
It's chockfull of spices, reminiscent of gingerbread, with a punchy lemon glaze to awaken your tastebuds from the sugar- and fat-overload that is soon to come.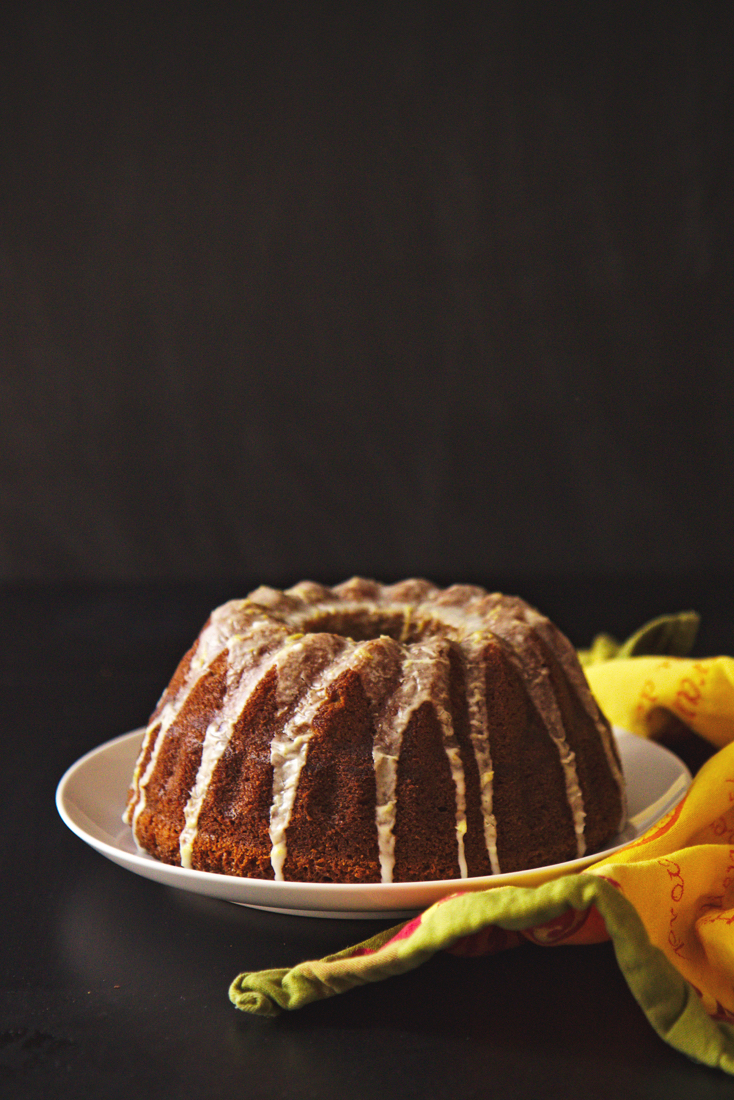 The cake itself is moist, spicy, and perfect for nibbling on with a cup of tea.
Lemon and gingerbread are one of my favorite combinations.
Lemon and anything, but you know that already!
P.S. it has been snowing here.
Winter is coming.
(What, that's not an appropriately cheery way to sign off?)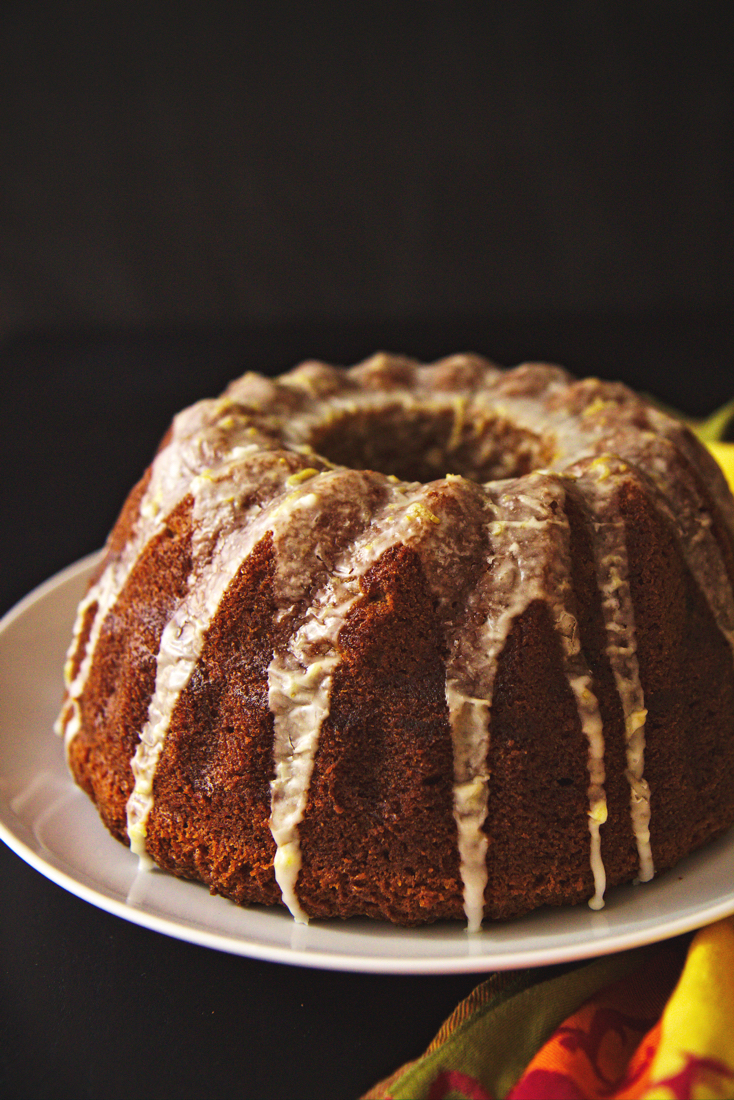 Dairy Free Pumpkin Bundt Cake with Lemon Glaze
cake portion adapted from Taste of Home
makes 1 10-cup bundt plus 3-4 muffins
ingredients:
for the cake:
170 grams (1 1/2 sticks, 6 ounces) Earth Balance butter
60 grams (1/4 cup) coconut oil
500 grams (2 1/2 cups) sugar
1 teaspoon kosher salt
3 tablespoons molasses
1 1/2 teaspoons cinnamon
1/2 teaspoon ground cloves
1 teaspoon ground nutmeg
1/2 teaspoon ground ginger
3 eggs
420 grams (15 ounces,1 standard can) pureed pumpkin
360 grams (3 cups) flour
2 teaspoons baking soda
for the glaze:
zest of 1 lemon
juice of 1 lemon (~3 tablespoons of juice)
tiny pinch salt (1/16 of a teaspoon)
1-2 cups confectioner's sugar, or as needed
directions:
Make the cake: preheat oven to 350 degrees F and grease and flour a 10-cup bundt pan very well (you may want to have some muffin liners in a muffin tin as well, for extra batter).
Place Earth Balance and coconut oil in a stand mixer fitted with the paddle attachment and beat on high for 3 minutes.
Scrape the sides of the bowl and add sugar, salt, molasses, and spices.
Beat for a full 5 minutes on high speed.
Scrape the sides of the bowl and add the eggs.
Beat for 3 more minutes, until very fluffy, light colored, and smooth and shiny.
Stir in the pumpkin part-way (leave some unmixed).
Place the flour on top of the batter, then the baking soda on top of the flour; mix on low speed to combine.
Scrape the sides of the bowl to ensure the batter is homogeneous, then mix for 1 more minute.
Pour into prepared pan, scooping extra batter into the muffin tin.
Bake for 60-70 minutes, until a tester comes out completely clean (the muffins will be done in 18-20 minutes, so check on them early).
Allow cake to cool for 10 minutes, then turn out of its pan onto a cooling rack.
Meanwhile, make the glaze.
Zest a lemon into a bowl, then get all the juice out of it that you can.
Add the salt and begin adding the powdered sugar 1/4 cup at a time, while whisking to prevent lumps.
The glaze should have a thick consistency, similar to honey or molasses.
Add powdered sugar as necessary to reach this consistency (if you go too far, add 1 tablespoon very hot water and whisk), then use a spoon to pour over the barely-warm cake.
Allow cake to fully cool and glaze to set.
Serve at room temperature.