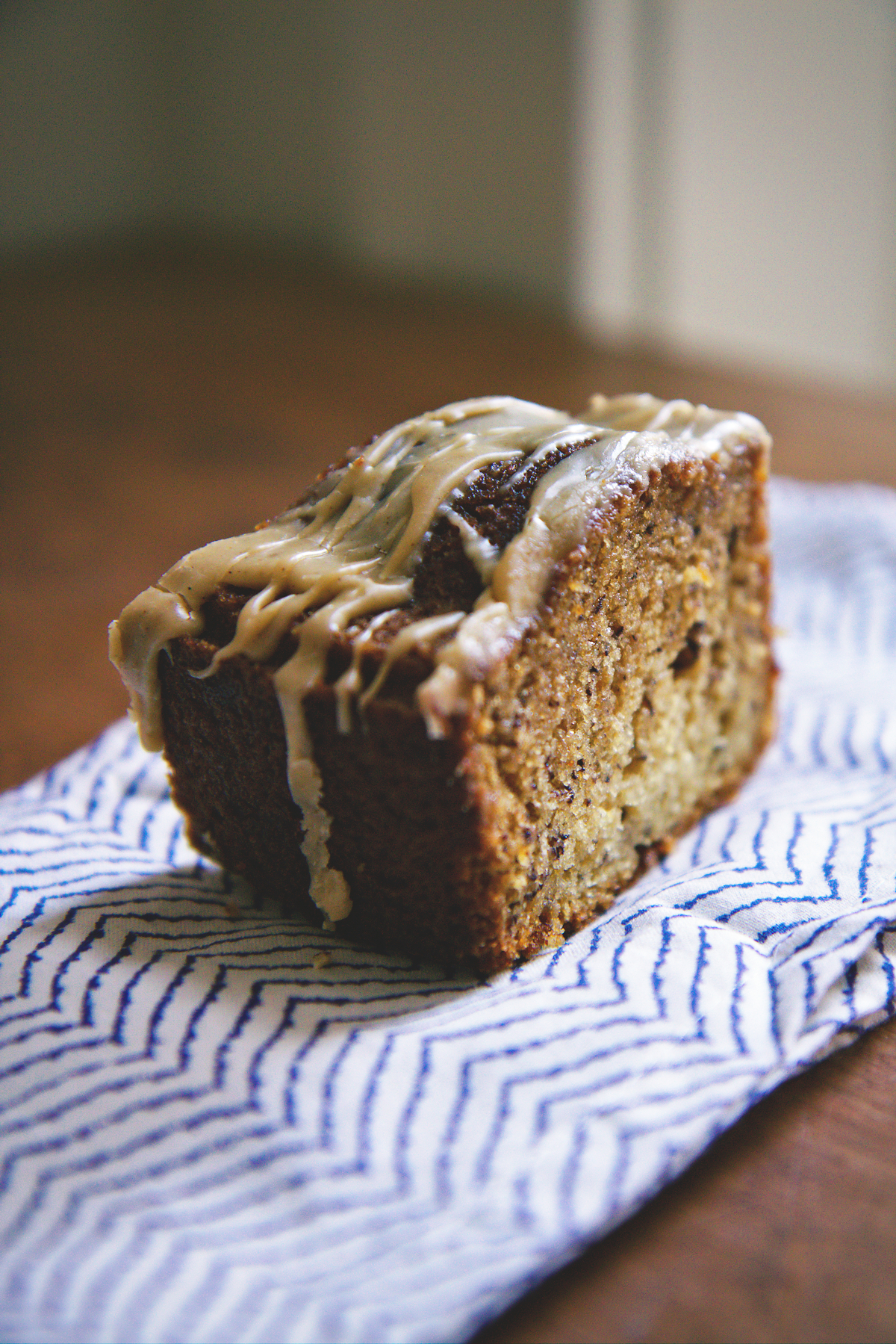 Wait for me and I'll come back,
Dodging every fate!
What a bit of luck! they'll say,
Those that would not  wait.
They will never understand
How amidst the strife,
By your waiting for me, dear,
You had saved my life.
Only you and I will know
How you got me through.
Simply—you knew how to wait—
No one else but you.
—Konstantin Simonov, 1941, to Valentina Serova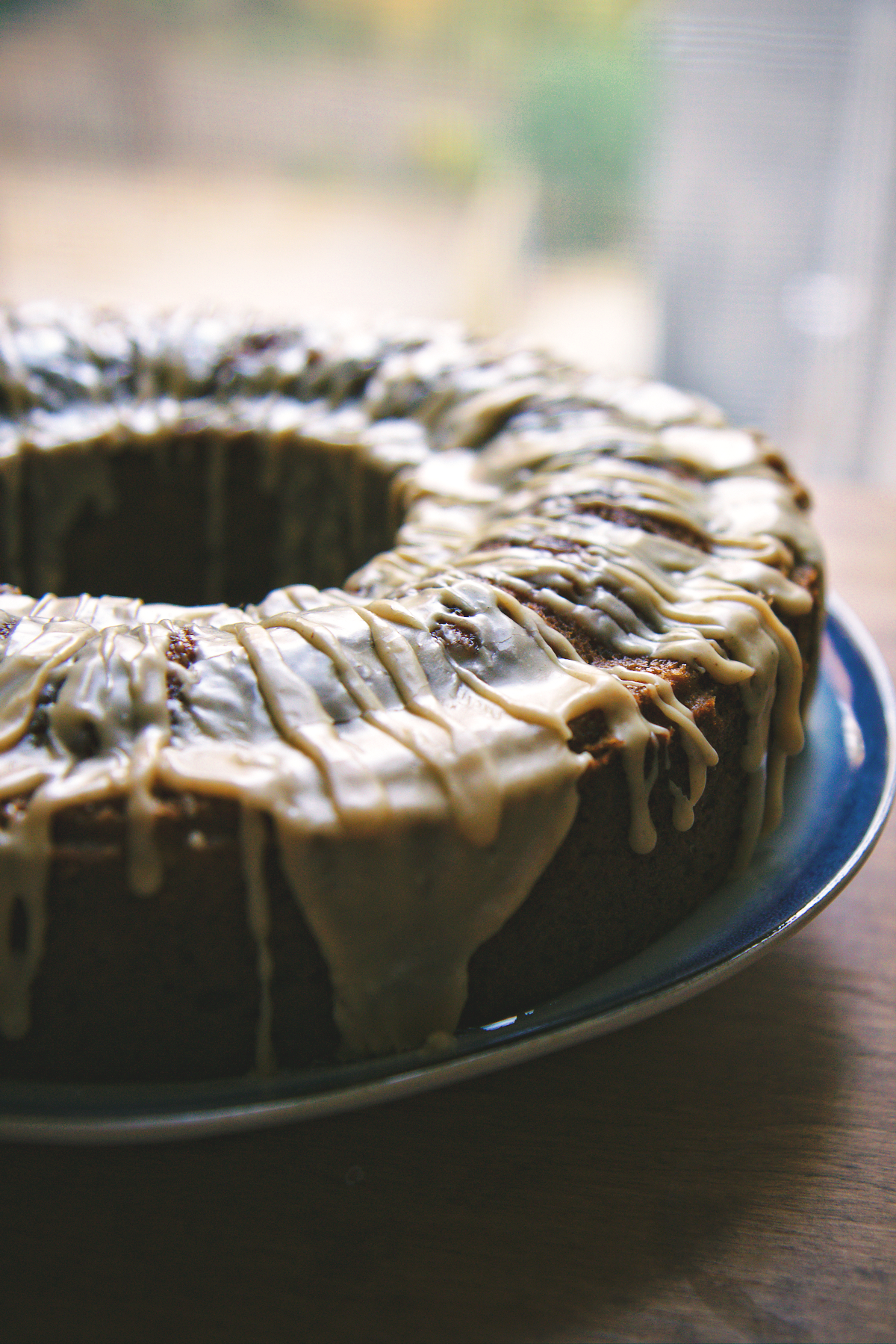 I refuse to accept the fact that it is nearly November.
I mean, if it is, then
where are the Halloween spooks haunting my blog?
And where are the many festive fall recipes that surely I've shared on this page?
And why aren't there cakes like this (bloody amazing, if I do say so myself) one or this (OCD-tic-inducing) one, or non-pumpkin treats like these cookies or even pumpkin treats, for God's sake, because even a cliché is better than utter silence and the cold shoulder, isn't it?!
Where in the world have I been?
Well, this last week I had 2 p-sets, a double lab report, 2 midterms, and a paper due.
Twice this week I have gotten 3 hours of sleep because there is simply too much organic chemistry and cell biology to learn.
Far, far too much.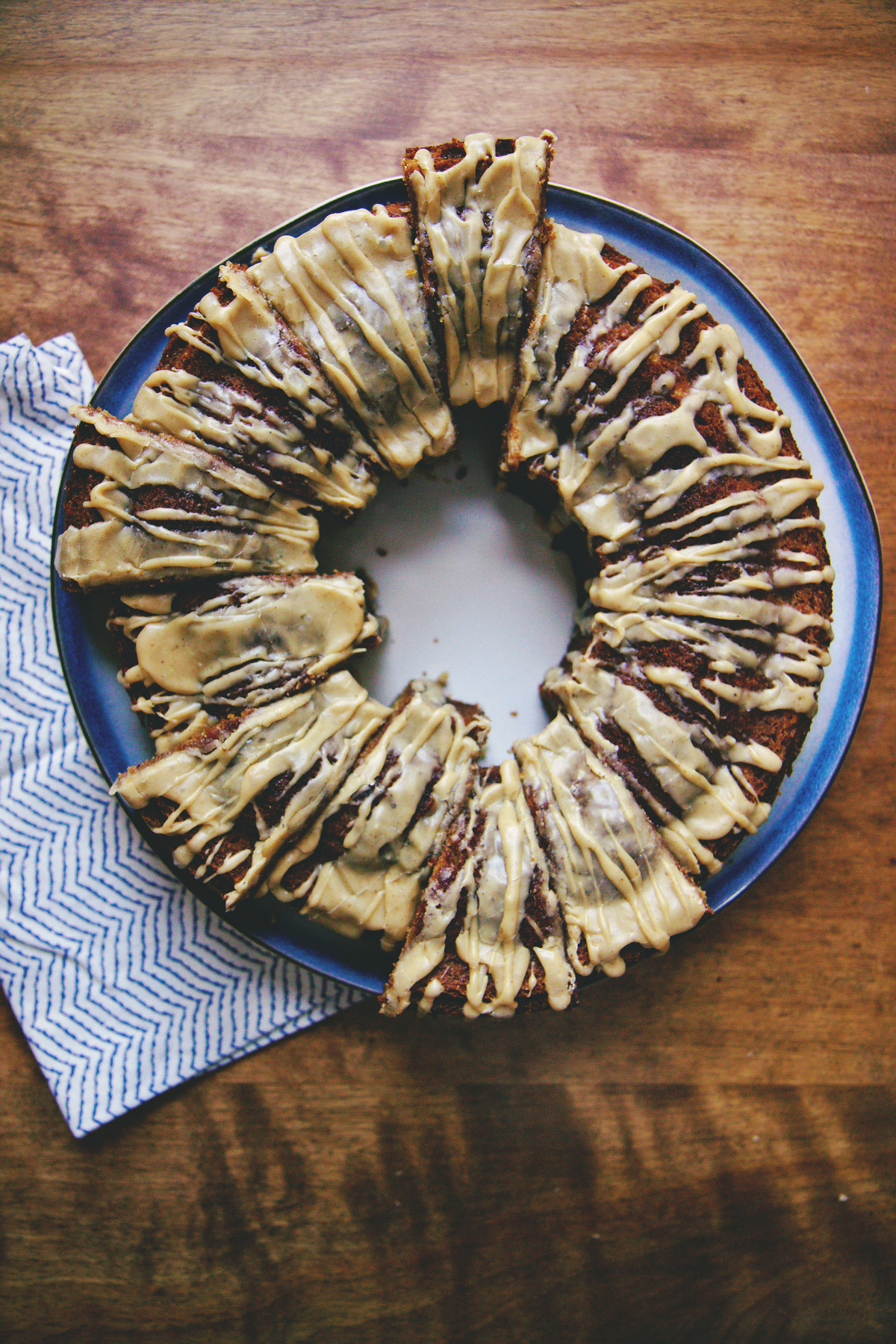 I'm humbled by this year.
I haven't quite bitten off more than I can chew, but my mouth is certainly full.
I know the blog has been sadly neglected, but it's not just because I'm busy.  I promise I haven't forgotten, either.
The developer I hired has fixed the Pinterest issue, I think, and if that's true, I'll be unreasonably happy and grateful.
I have a bunch of new, delicious cakes to share with you, and one of them is (ya, Alexa, this is your shoutout) this gal's birthday cake.
For now, I've brought something comforting and cozy and warm.
Something buttery, full of warm spice, and covered in crackling glaze.  Brown butter and banana and speculoos.
This is a classic banana cake, made with a combination of butter and coconut oil along with greek yogurt to keep it moist and tender, with four wizened old bananas to give it the most concentrated banana flavor.
It's a go-to.
The glaze is bananas… Unbelievably addicting.
You will spoon it straight into your mouth, unless you have a remarkably ascetic type of willpower.  Ahem.
Butter is browned until it's fragrant, then showered with lots of fat flaky sea salt shards.  A few spoonfuls of cookie butter and a sprinkle of cinnamon are whisked in; next comes milk (or cream, you minx) and a pile of powdered sugar.
The whole shebang is glossy, shiny, and sexy.
It's thick and pourable and cools into a shattering glaze that perfectly complements the soft banana cake underneath.
You must use all of it.  It seems like a lot.
You must persevere, friends.
Happy Halloween! Let's eat some cake.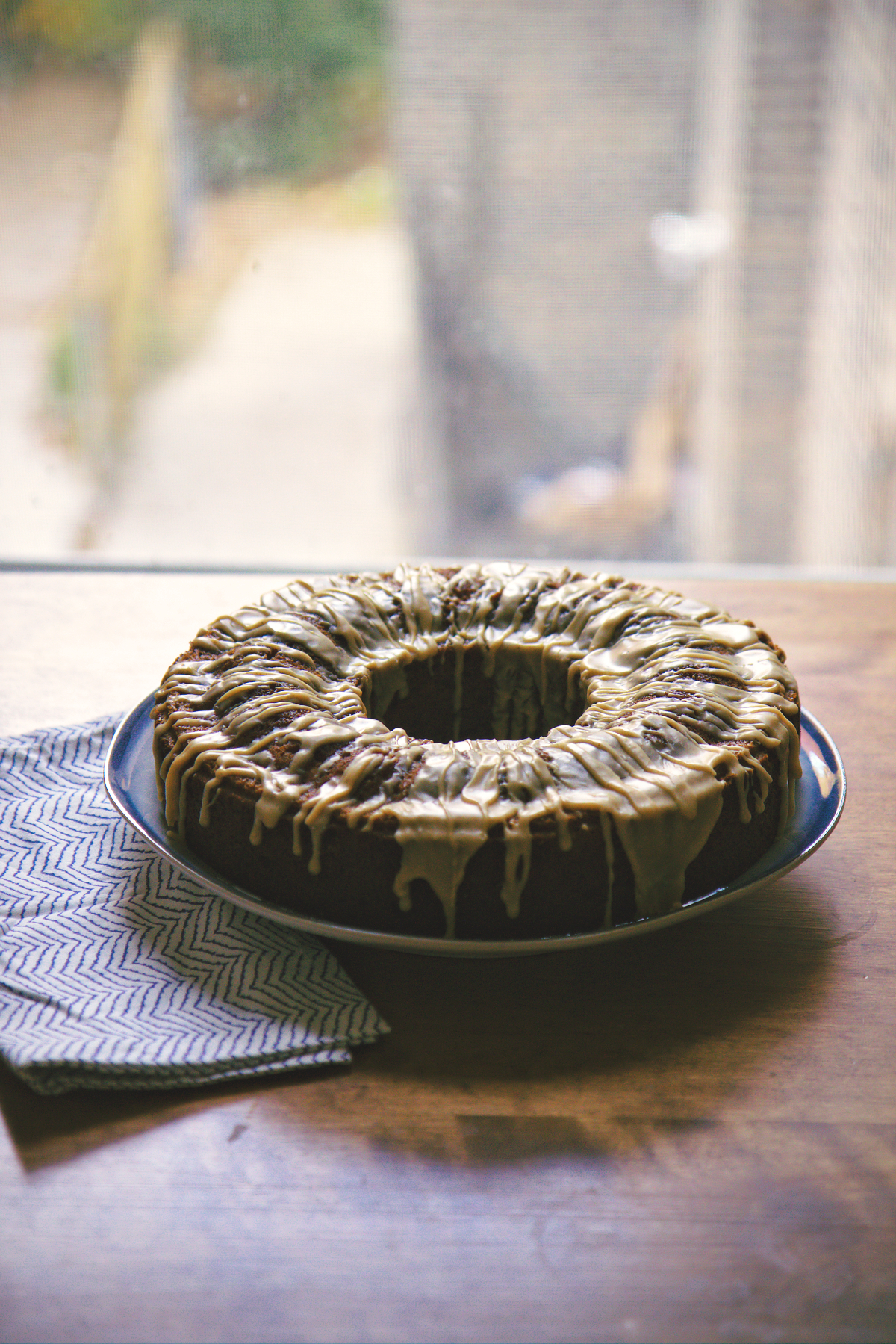 Classic Banana Cake with Speculoos Glaze
cake portion adapted from Hummingbird High
makes 1 bundt cake
ingredients:
for the cake:
3 cups flour
2 teaspoons baking soda
4 ounces (8 tablespoons) butter
4 ounces coconut oil
2 cups sugar
3/4 teaspoon kosher salt
2 eggs
1 tablespoon vanilla extract
4 blackened bananas
1 cup greek yogurt
for the glaze:
2 tablespoons butter
1/2 teaspoon flaky sea salt (Maldon)
3 tablespoons cookie butter (speculoos, biscoff)
1/4 teaspoon cinnamon
1/4 cup milk
~1 cup powdered sugar, or as needed
directions:
Make the cake: preheat oven to 350 degrees F.
Butter and flour a bundt or tube pan very well.
Place butter and coconut oil in the bowl of a stand mixer; beat for 3 full minutes.
Scrape the sides of the bowl, add the sugar and salt and beat for 3 more minutes.
Add in the eggs and beat for 5 full minutes, until mixture is fluffy, shiny, and pale white—it shouldn't be gritty.
Mash the bananas with the yogurt and vanilla extract, then add them into the bowl (don't mix yet).
Place the flour and baking soda on top of the bananas, then gently stir to combine everything, making sure to scrape the sides of the bowl.
Pour batter into pan and bake for 60-70 minutes, until a toothpick comes out completely clean; allow to cool.
Meanwhile, make the glaze: brown the butter in a sauce pot, then add in the salt and speculoos and whisk vigorously to melt the speculoos.
Remove from heat and stir in cinnamon and milk; whisk in powdered sugar until no lumps remain (you may want to sift it in).
While cake is just barely warm, pour the warm glaze all over it.
Allow to cool to room temperature, then cut into fat wedges and serve with milk and tea.