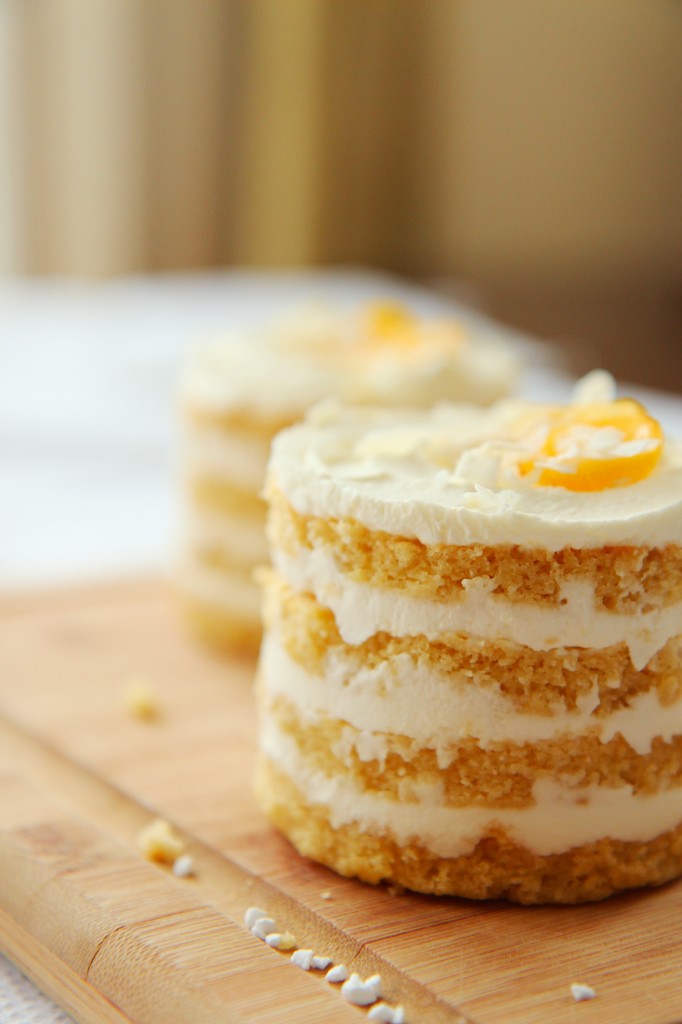 In my dreams, I can fly eat cake whenever I so desire.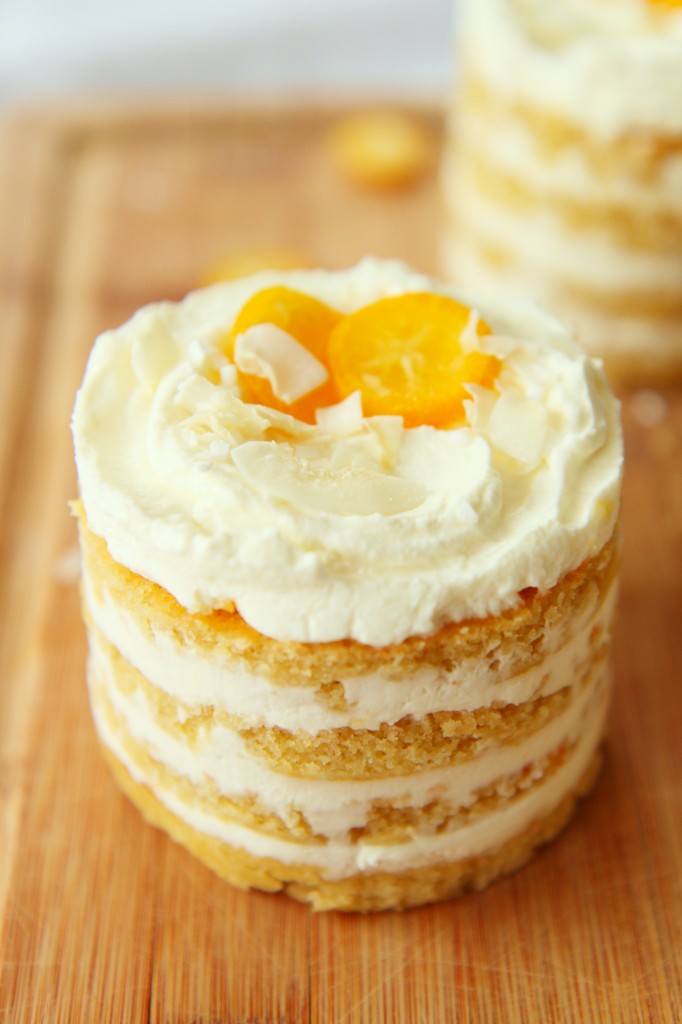 Welcome back, friends.  I've missed this little place for the last few days, but I've been off being very busy sleeping and reading and relaxing.  Ahhhh.
I hope you all had a couple marvelous days off from all your duties, whether they were for celebrating xmas or not!
I have so enjoyed being with my family.  It is a magical time of year, when we can all get together and all keep our heads calm.
Here's to family!
And here's a gif for my oldest brother who calls them "GIHFs," even though it is clearly "JIFs."
He is a lost cause.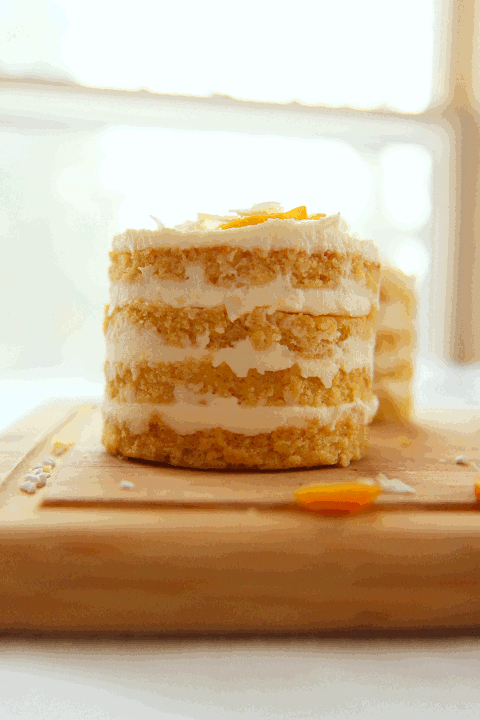 These cakes, however, are not lost.  My mouth found them altogether too quickly.
These are the stuff of dreams!  Little coconut jewels, small and personal.  Like cupcakes, but better.
They're simple, and not too sweet.
Buttery, and yet inconceivably fluffy.
Richly flavorful, but incredibly simple.
In fact, there are only two easy easy easy components to these little cakes!
Buttery coconut cake is baked in a sheet pan, then cut out and layered with coconut Chantilly cream.
Heavenly!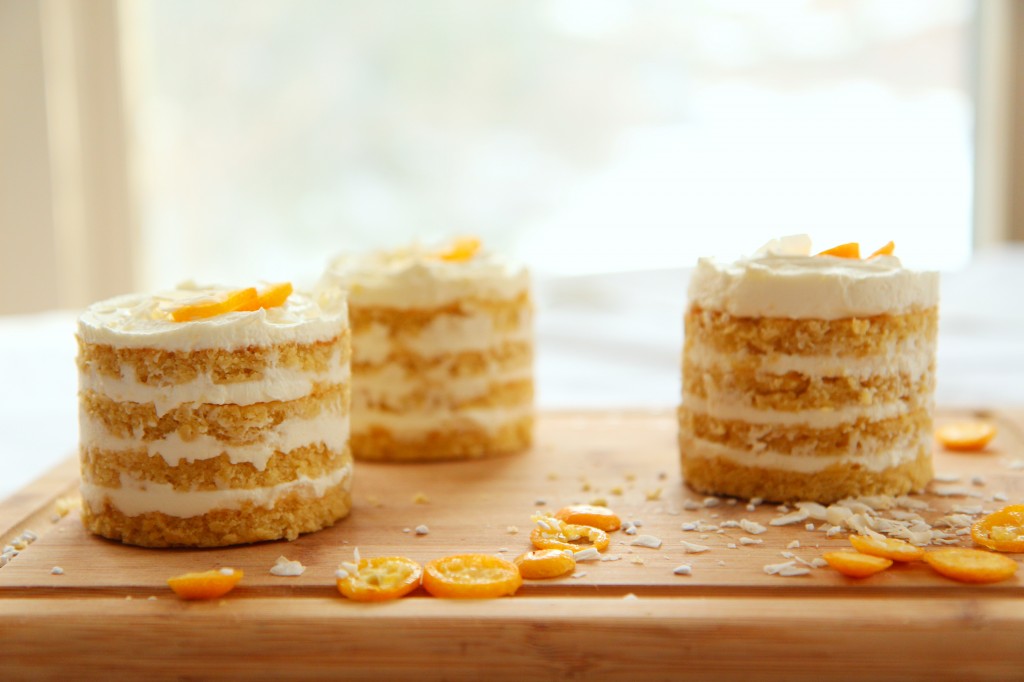 A note on equipment, as these cakes require a couple finicky little pieces, i.e. a small jelly roll pan and some cake rings.
I used this sheet pan. (Cheap, semi-durable.)
I used molds similar to these cake rings. (Super durable.)
This is what I used to eat them.
May your dreams be full of cake!
P.S. For the loveliest of dreams, listen to this combination.  Makes me cry.  And smile.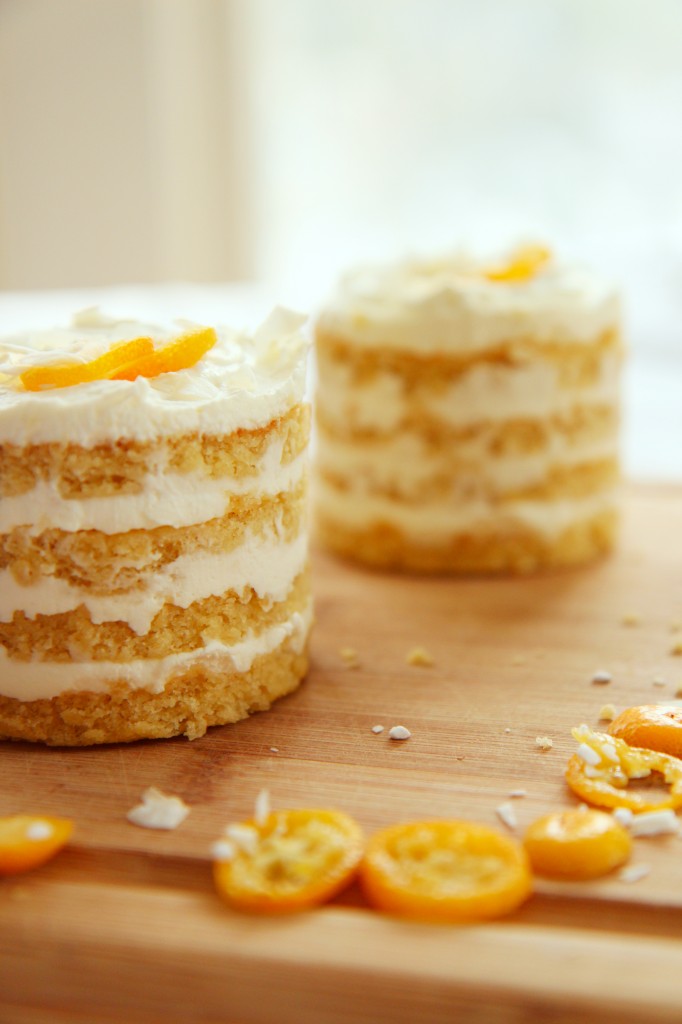 Coconut Stack Cakes
makes 3 2-inch cakes (from a 10×15 inch sheet pan)
ingredients:
for the cake:
77 grams butter
167 grams sugar
40 grams brown sugar
2 eggs
63 grams full-fat coconut milk
10 grams lemon juice
50 grams grapeseed oil
8 grams vanilla extract
123 grams flour
2/3 teaspoon baking powder
big pinch kosher salt
for the whipped cream:
240 mL heavy cream
15 mL full-fat coconut milk
7 grams powdered sugar
directions:
Preheat oven to 350 degrees F and grease and flour a 10×15 inch jelly roll pan.
Beat butter for 2 minutes to soften.
Add the sugars and beat for 4 more minutes.
Scrape the bowl and beat in the eggs for 2 more minutes.
Scrape the bowl and add the coconut milk, lemon juice, oil, and vanilla extract; beat until homogeneous.
Add the flour, baking powder, and salt and mix on low until combined.
Scrape the batter into the jelly roll pan and spread out evenly.
Bake for 18-22 minutes, until golden and firm to the touch.
Allow to cool completely, then cut circles out with 3 inch cake rings.
You should get 12.
Whip cream to soft peaks, then gently beat in coconut milk and powdered sugar.
Place one cake circle in the bottom of a cake ring.
Spread 2 tablespoons of whipped cream onto the cake base.
Place another cake circle on top of the whipped cream and repeat so that each stack cake gets 4 layers.
Press down gently to release the cake, then top with pearl sugar, coconut flakes, and kumquats.