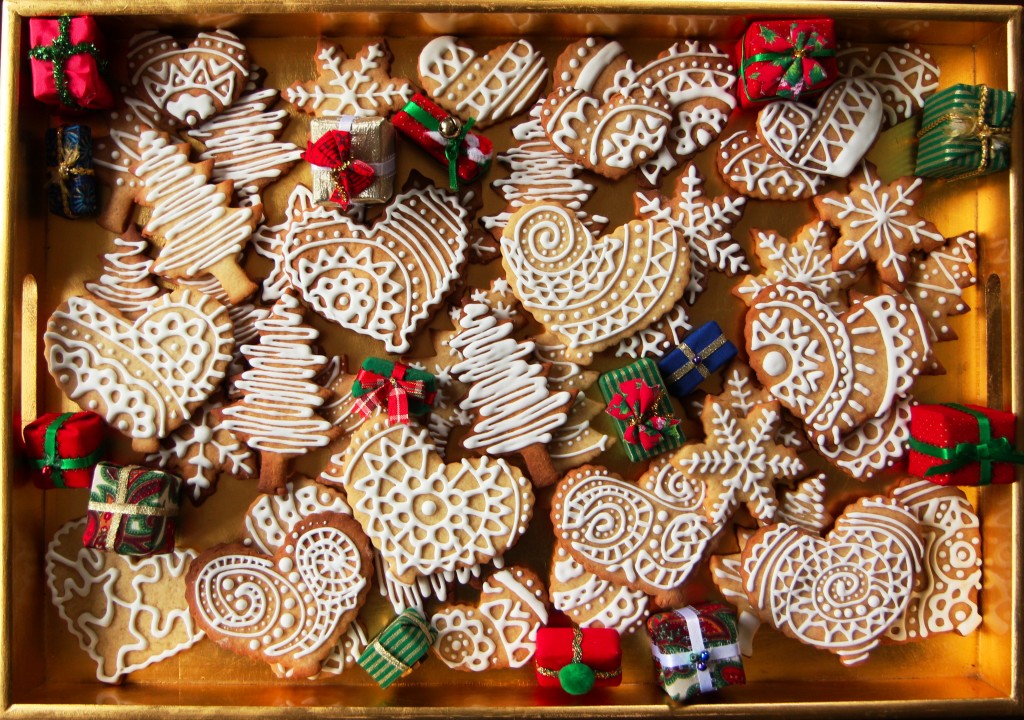 "That morning Pippi was busy making pepparkakor–a kind of Swedish cookie. She had made an enormous amount of dough and rolled it out on the kitchen floor.
Because, said Pippi to her little monkey, what earthly use is a baking board when one plans to make at least five hundred cookies?"
-Astrid Lindgren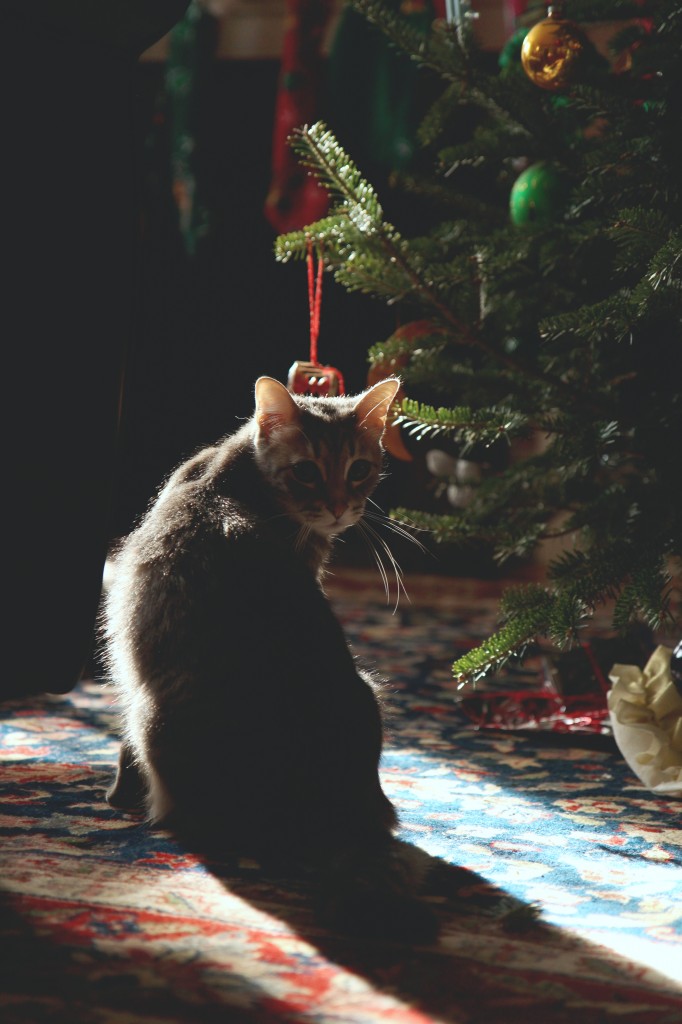 I feel as if I've made five hundred cookies, y'all.
It's more like 200 or so. (Good god.)
This beautifully written post describes how I feel.  Hilarious and insightful.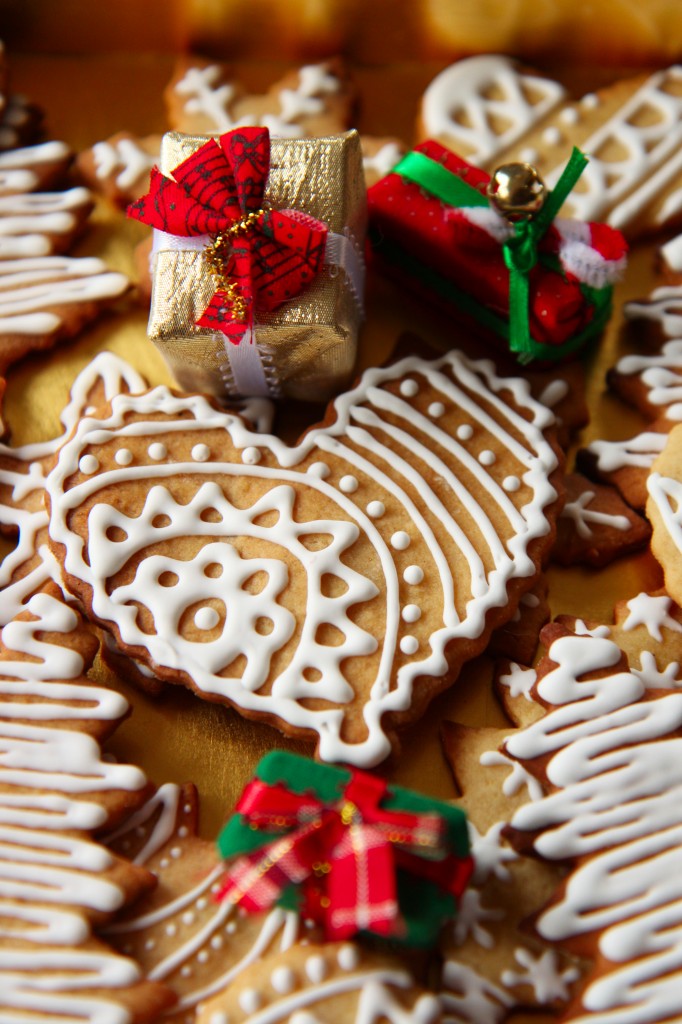 This is the fourth part of our updated cookie platter.  Forget what the other parts were?  I've got you covered.
Part I: nutmeg, maple, and rye sugar cookies
Part II: Linzer cookies
Part III: chocolate and peppermint macarons
Part IV: pepparkakor!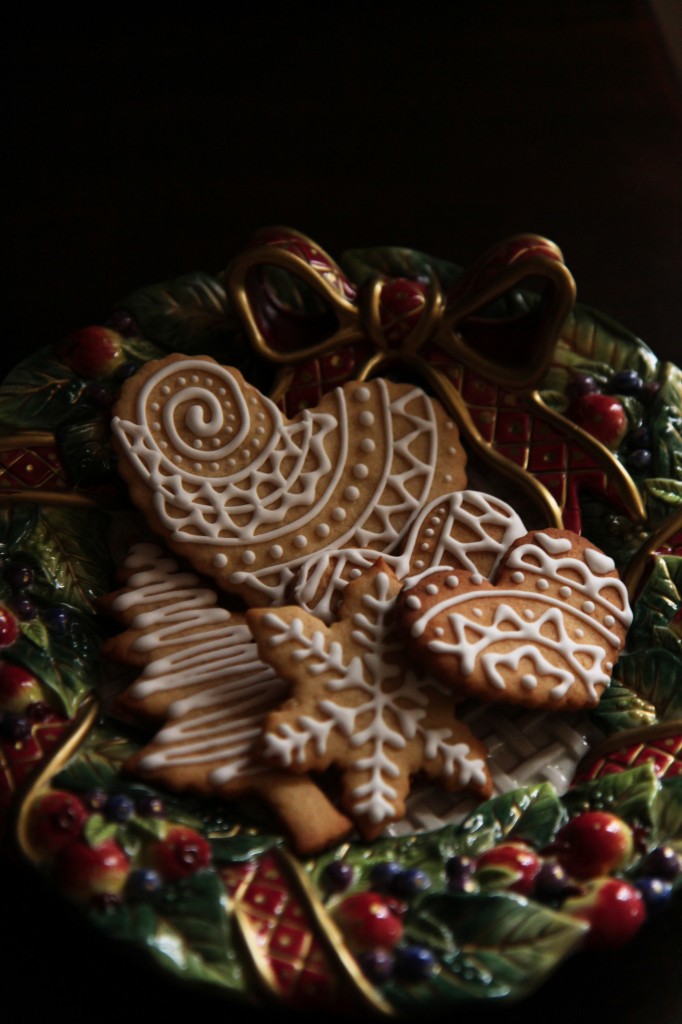 Pepparkakor are Swedish ginger cookies, kin to gingersnaps.
They're traditional Christmas cookies, and are actually popular all over northern Europe.
They're crispy, crunchy, and lightly spiced.
Made with sweet, sticky golden syrup, plenty of ginger and cloves, a touch of black pepper, and heaps of butter.
The ideal Christmas cookie!
Here, I've decorated them with lemony royal icing in a variety of patterns.
The traditional shapes for pepparkakor are pigs, hearts, and men and women (little gingerbread men!).
Unfortunately, of these I only had hearts.  (And two donkeys?!? Didn't think that was quite appropriate…)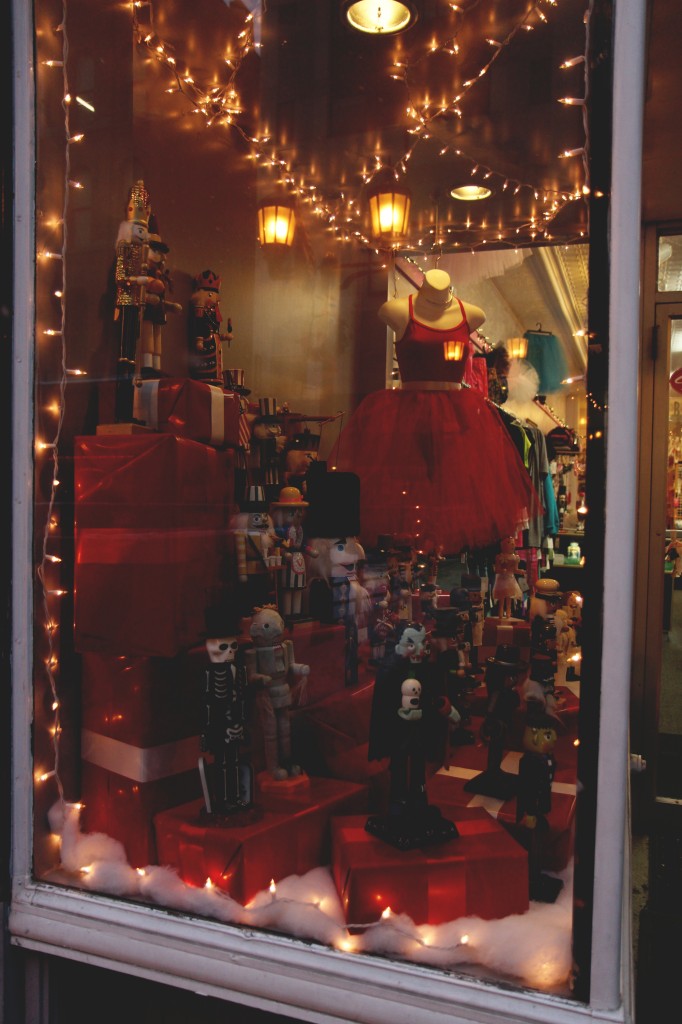 These are perfect for fika.
A little treat to be served alongside tea or coffee.
Shared with friends and loved ones.
Lingered over.
Laughed over.
Enjoyed.
Leave some for Santa; you're sure to get extra pressies.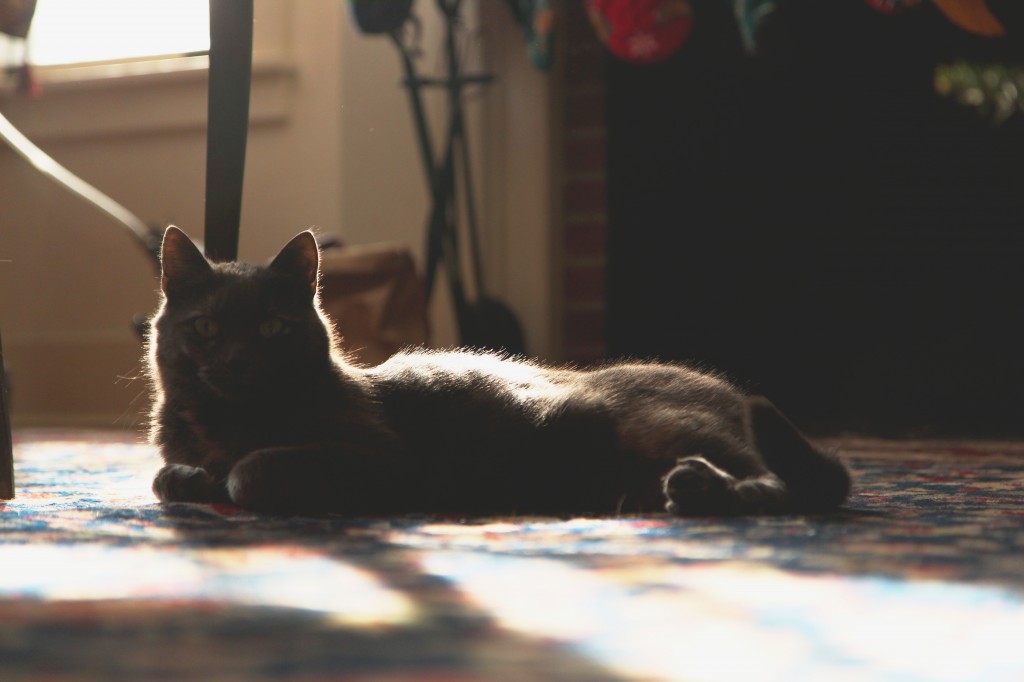 Merry Christmas to all, and to all a good night!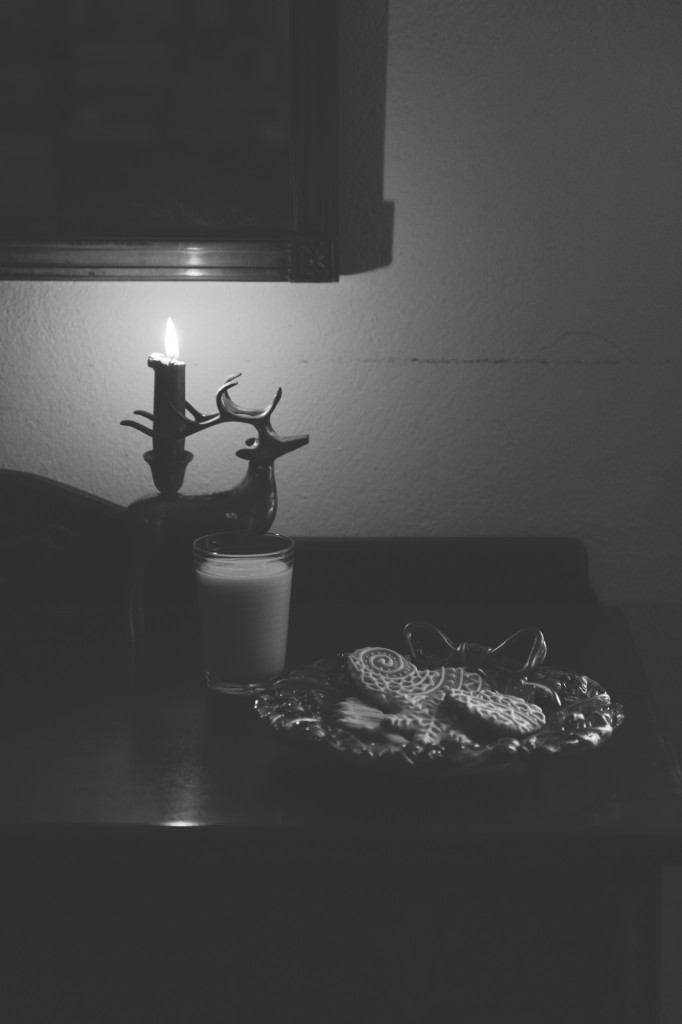 Classic Pepparkakor
adapted from Cottage in the Oaks
ingredients:
3/4 cup (6 ounces) butter
3/4 cup sugar
1 teaspoon ground ginger
pinch ground black pepper
1/4 teaspoon cinnamon
1/8 teaspoon ground cloves
pinch ground coriander
1/8 teaspoon ground nutmeg
pinch allspice
1/2 teaspoon kosher salt
1 egg
1 teaspoon vanilla
1/2 cup (6 ounces) golden syrup
2 cups bread flour
1 cup all-purpose flour
directions:
Cream butter for 2 minutes to soften.
Add in the spices and sugar and cream for 3 more minutes.
Scrape the bowl and add the egg and vanilla and cream for 2 more minutes.
Scrape the bowl and add the golden syrup.
Beat until well combined, about 1 minute.
Scrape the bowl and add the flours.
Mix on low speed until a dough forms.
Knead once or twice, then wrap well in plastic wrap and refrigerate for at least 30 minutes.
Roll out dough to 1/4 inch thickness on a well-floured surface and cut shapes as desired.
Place on baking sheets and refrigerate for 15 more minutes.
Preheat oven to 350 degrees F.
Bake cookies for 7-10 minutes, depending on desired level of crispness.
Let cool, then ice with lemon royal icing, recipe below.
Lemon Royal Icing
adapted from Bridget of Bake at 350
ingredients:
3 tablespoons lemon juice
3 tablespoons cold water
4 tablespoons meringue powder
1 teaspoon corn syrup
12 ounces (3/4 pound) powdered sugar
directions:
Place lemon juice, water, and meringue powder in the bowl of a stand mixer; whip on high until stiff peaks form.
Add the corn syrup and beat until incorporated.
Sift the powdered sugar over the meringue and beat until a uniform frosting forms.
Add water a teaspoon at a time to thin to desired piping/flooding consistency.