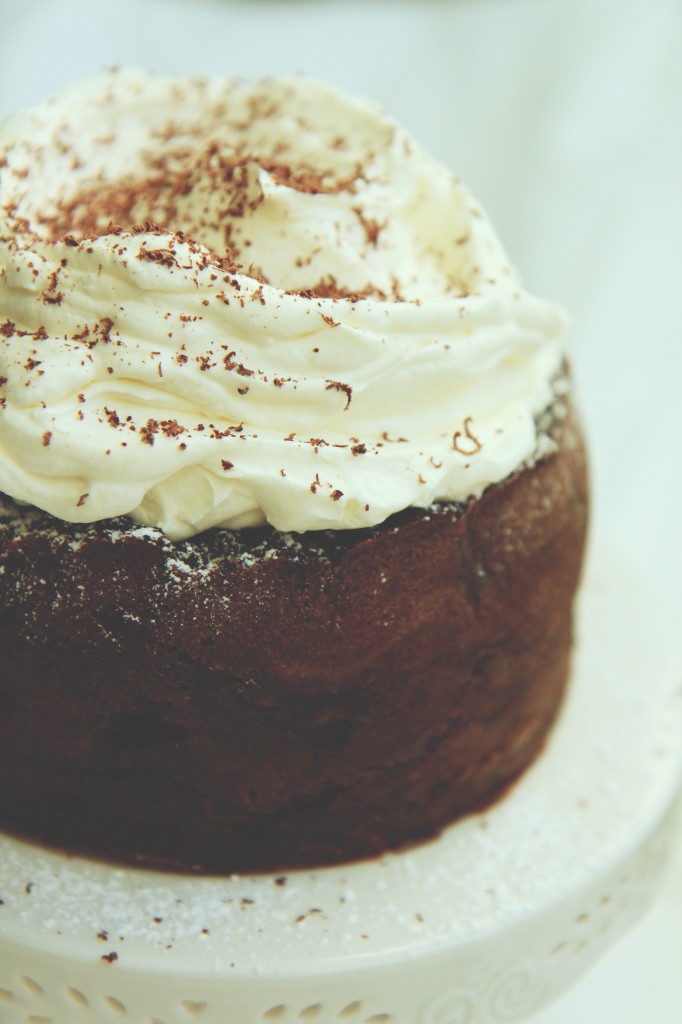 Disclaimer: this post contains explicit words, but it also contains chocolate.  Read at your own discretion, my loves.
Wake up ready to kick this day's ass.
Put on those leggings that make you feel like fucking wonder woman
pull them up up up
snap the waistband
choose your warmest wool socks and your favorite sports bra.
Admire your butt in those leggings.
Ready to yoga this day away.
Om, motherfucker, om.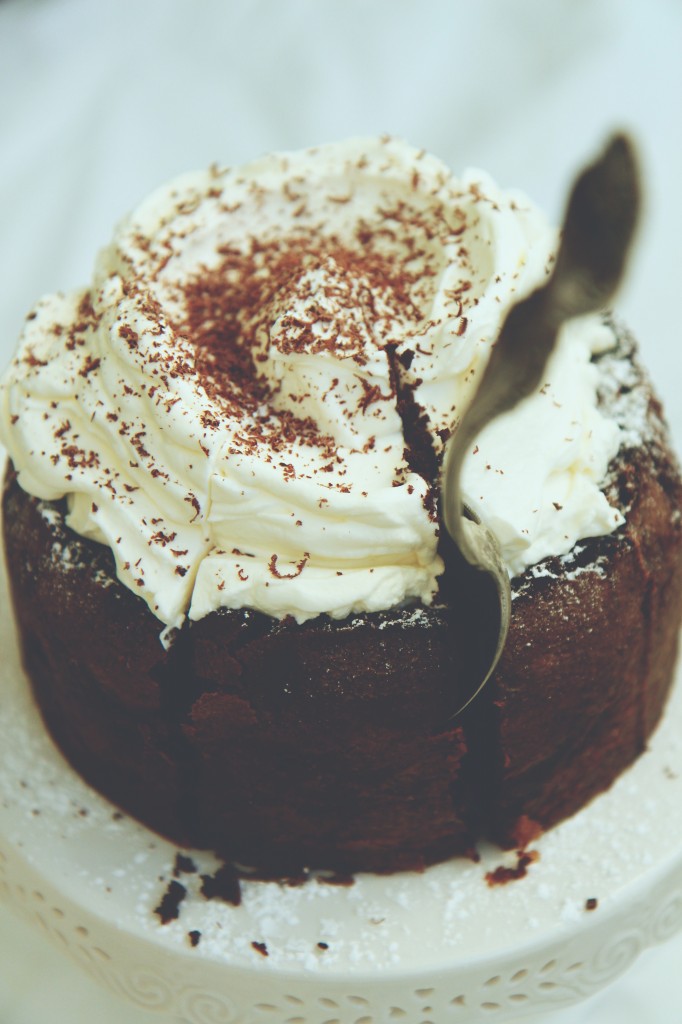 Get to your bike
jiggle the key into the lock
key won't turn shit shit shit
take it out, try again.
No luck.  Contemplate forcing it open, worry that it will break.
Pull off your gloves with your teeth, smash the key but no, it's really fucking stuck.
Check the time: you're too goddamn late for class anyways.
Stream off all the curse words you know.
Blame the bike;
blame the cold;
blame the key,
just not yourself.
Decidedly not yogic.  Fuck it.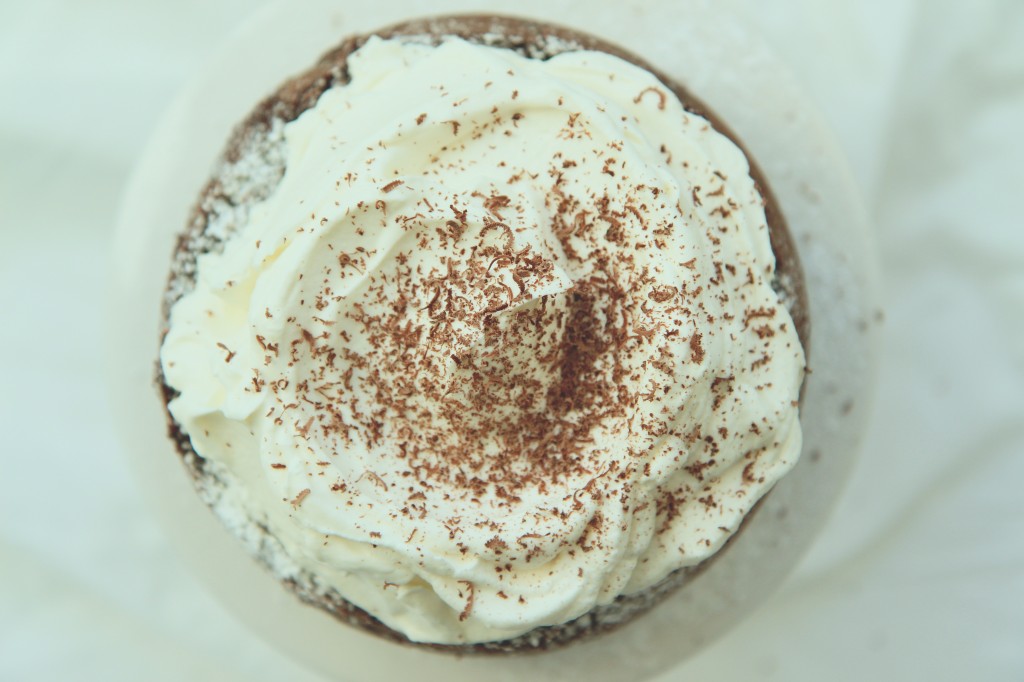 Back inside, strip off the scarf, jacket, socks, gloves.
Back into the warmth of the kitchen.
Retreat into your head.
Slice gorgeous little Concorde pears, whip eggs with a touch of sugar,
brown butter, stir in heaps of dark chocolate until it's smooth and shiny.
Dip in a finger and then another.
Dance around listening to Van Morrison, spoon in mouth, chocolate smeared down your chin.
Talk to your father on the other side of the Atlantic; try to make yourself seem calmer than you really are; pretend you have your shit together.
Switch to Stevie Wonder as you munch on gingersnaps.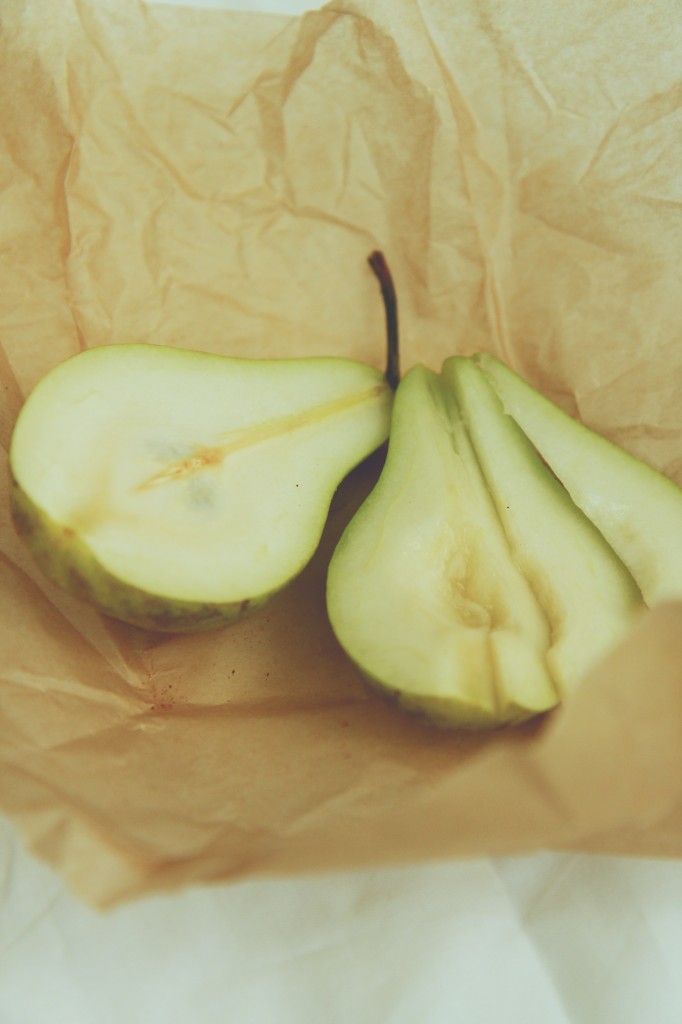 Bake the cake for half as long as all of the Stones songs in your library.
Work on yet more goddamn chemistry problems while you wait.
Celebrate the correct ones with a piece of chocolate.
Paint your toes electric blue.
Wish for the ocean.
Braid your mile-long hair and notice that your arms are tired by the end of it;
resolve to do 10 extra chuttarungas today.
Pick all of the crispy, crunchy bits off the cake: they were going to fall and burn anyway.
Wish for a cup of milk,
settle for your water bottle.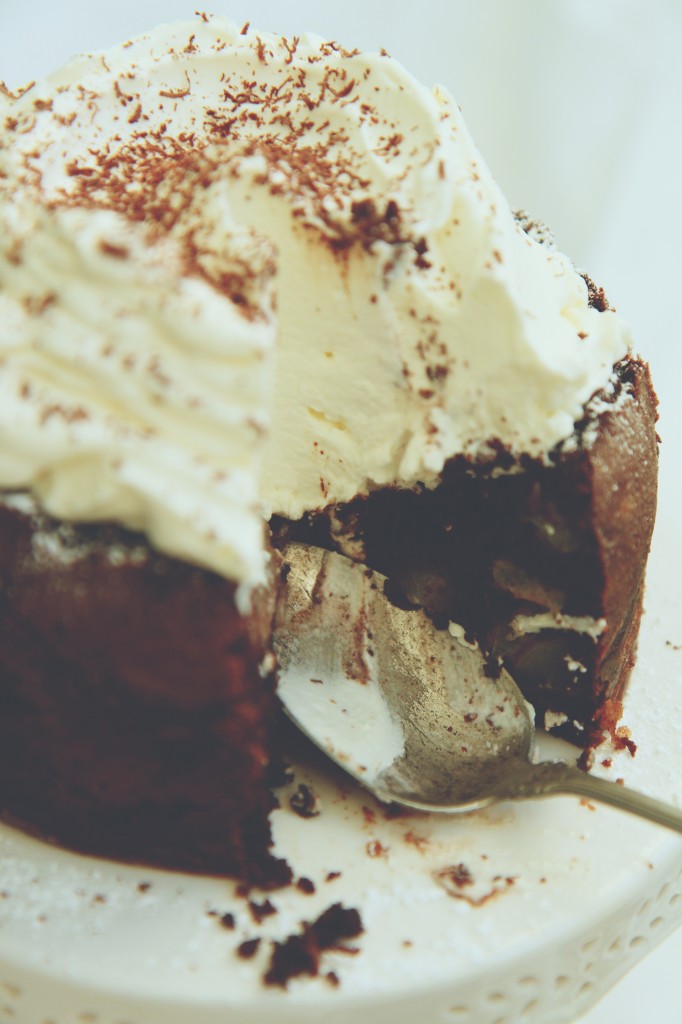 Shudder when Christmas music comes on;
no no not ready too much too soon Jesus let me take it one fucking holiday at a time.
Watch the cake rise rise rise
and then fall in the center, cooling into a gooey pudding.  What the fuck.
Giggle and agree when your friend says it's kinda ugly;
gracefully declare it "rustic" but secretly plan to hide its hideousness with globs of whipped cream and a shower of powdered sugar.
Call it a torte and explain that it's supposed to look that way.  Pick the pears off the top when no one is around.
Laugh at your ugly fucking cake through the lens of your camera.
Serve that motherfucker with love, gratitude, humility, and a chocolaty smile.
Om.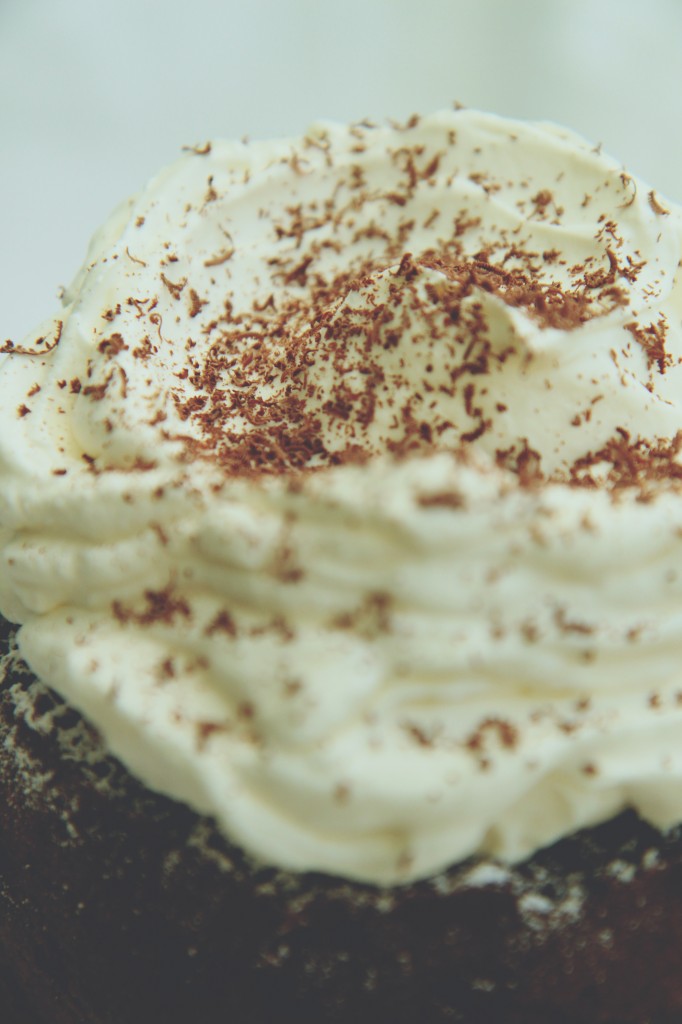 This cake is utterly simple, almost flourless, and full of lovely chunks of pear, whose juices turn it into a pudding.
The center will collapse in; fill in the crater with whipped cream and no one will be any the wiser.
It's almost brownie-like in its texture, and the sweet pears play a beautiful foil to the rich chocolate.
Serve it in mugs with spoons.  Feed your heart; feed those you love.
Much love from my full heart to yours.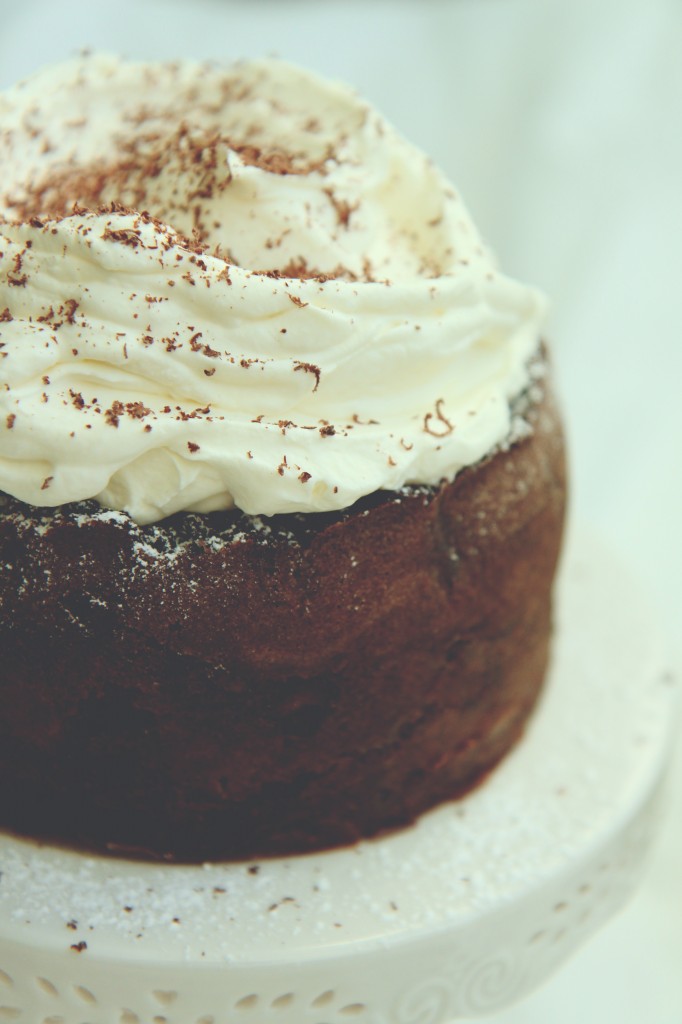 Pear and Dark Chocolate Torte
adapted from Cook Eat Love
makes 1 6×3 inch cake
ingredients:
170 grams (6 ounces) dark chocolate, chopped
140 grams (1/2 cup plus 1 tablespoon plus 2 teaspoons) butter
pinch kosher salt
120 grams (1/2 cup plus 1 tablespoon plus 2 teaspoons sugar
3 large eggs
25 grams (3 tablespoons) flour
1 teaspoon baking powder
5 small pears, peeled, cored, and chopped and tossed with an extra 25 grams (3 tablespoons) flour
360 mL (1 1/2 cups) whipping cream, beaten to soft peaks
powdered sugar, to taste, and for dusting
directions:
Preheat oven to 325 degrees F and grease and flour a 6×3 inch springform pan.
In a saucepan, brown the butter; stir in the chocolate and whisk until a smooth ganache forms.
Whisk in a pinch of salt.
Meanwhile, beat the eggs and sugar until they are tripled in volume and very pale in color, about 7 minutes.
Sift the flour and baking powder over the eggs, then fold it in.
Fold in the chocolate mixture, then fold in the flour-covered pears.
Spread the batter into the prepared pan and bake for an hour, until the center is barely jiggly; immediately transfer it to the freezer.
Softly whip the cream with a touch of powdered sugar, if desired, then spread over the cooled cake.
Dust with chocolate shavings and powdered sugar.
Eat with a SPOON.