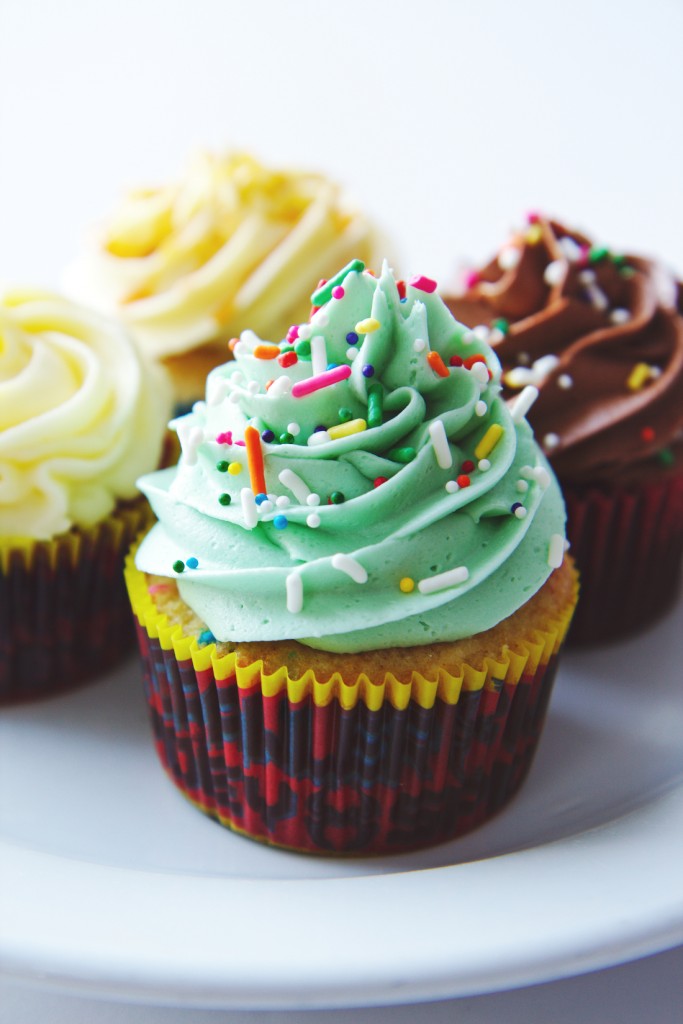 The mission of the National Court Appointed Special Advocate (CASA) Association, together with its state and local members, is to support and promote court-appointed volunteer advocacy so that every abused or neglected child can be safe, establish permanence and have the opportunity to thrive.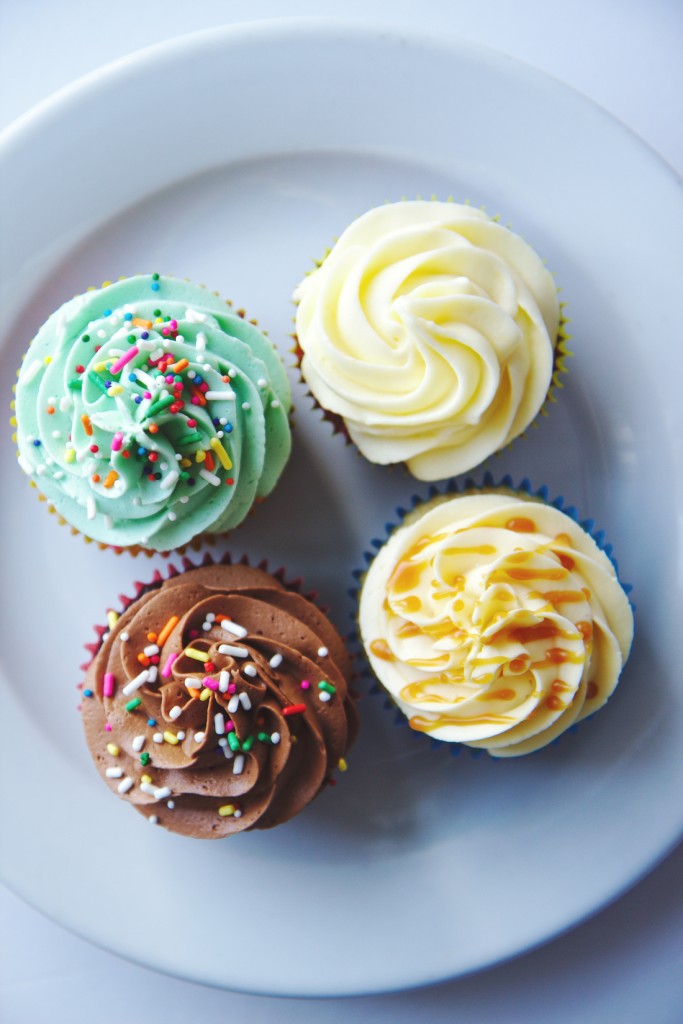 Why on earth, you might ask, would a single girl, in the middle of midterm season, undertake the making of 200 cupcakes for a seemingly random Thursday night event?
I'll tell you: because I love my sorority, Kappa Alpha Theta.
It's the sisterhood that I never had growing up as the only girl in my family.  It's the best friends I could have ever asked for, and the most steady, supportive sounding board I could have imagined.
I'll tell you why else: because I love our philanthropy, CASA.
Having grown up in such a steady, loving family, I cannot fathom what it's like to experience truly being alone; to not have a rock to cling to in hard times; to have to fend for yourself before you're all grown up.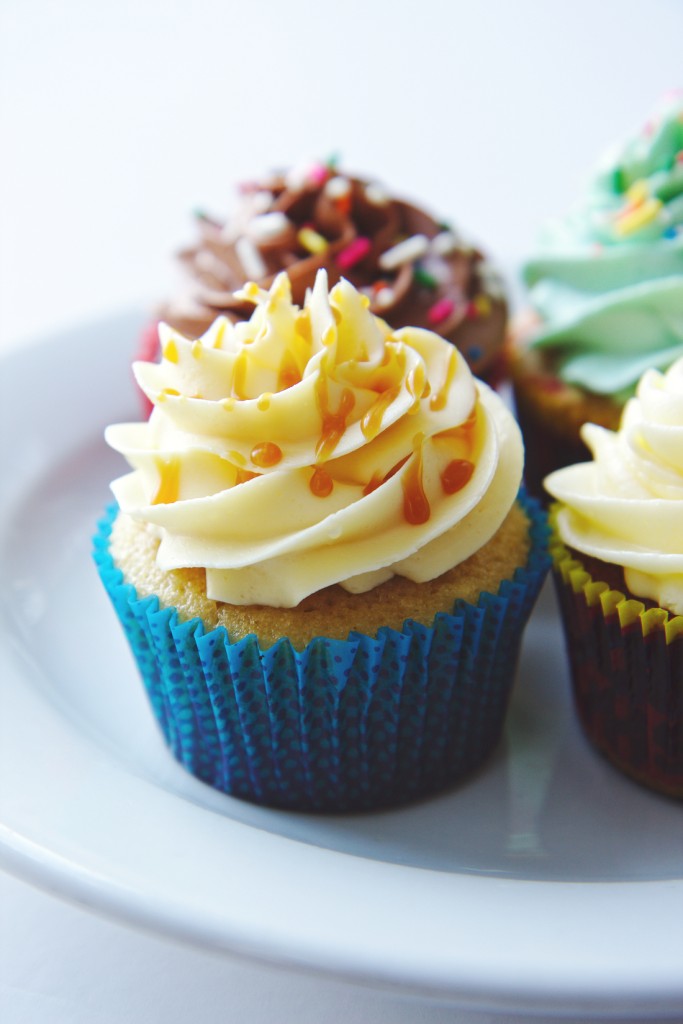 Court Appointed Special Advocates provides mentors and advocates for at-risk, underprivileged children in the court system.
Volunteers become a child's anchor as they are thrown into the milieu of the foster system.
CASA helps kids who otherwise wouldn't have a chance to thrive and flourish with an adult's love and guidance.
If you're curious, read more about CASA and the work they're doing for underprivileged children here.
Seriously, guys—how important and special is that?
Theta's goal this year is to raise $25,000 for CASA of Cooke County.  The pre-event tonight is a fun way to raise awareness and garner attention to our fantastic philanthropy.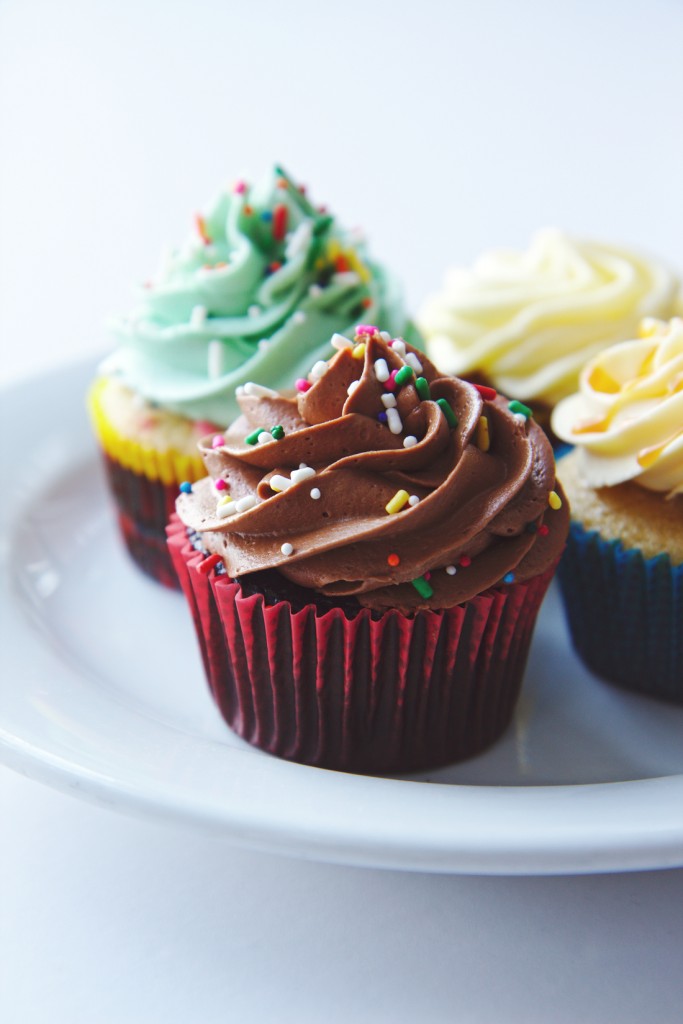 Making cupcakes, logically, is one of the best ways I could think of to help with tonight's pre-event.
200 cupcakes doesn't seem like so many when you're doing it to raise money for a good cause.
The flavors pictured here are:
vanilla sprinkle
chocolate nutella
salted caramel
red velvet
I donated 2 cakes to the raffle prizes, so tonight, two people will win the cakes of their dreams!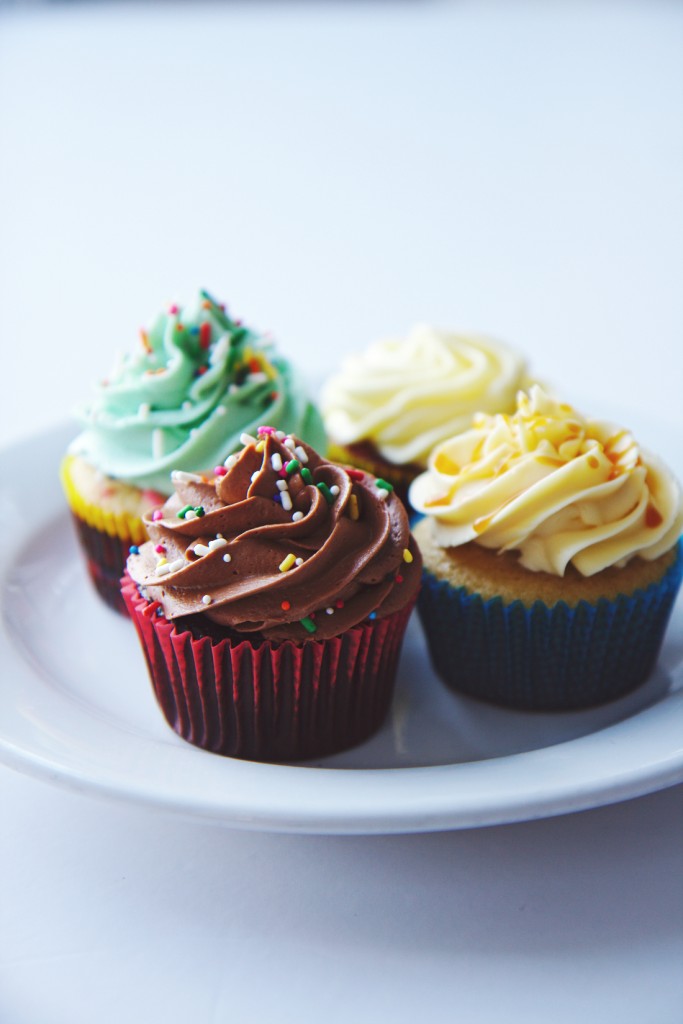 If you're interested in donating (even 1 dollar makes a huge difference, but don't feel pressured), the link is here:
Donate to Theta x CASA!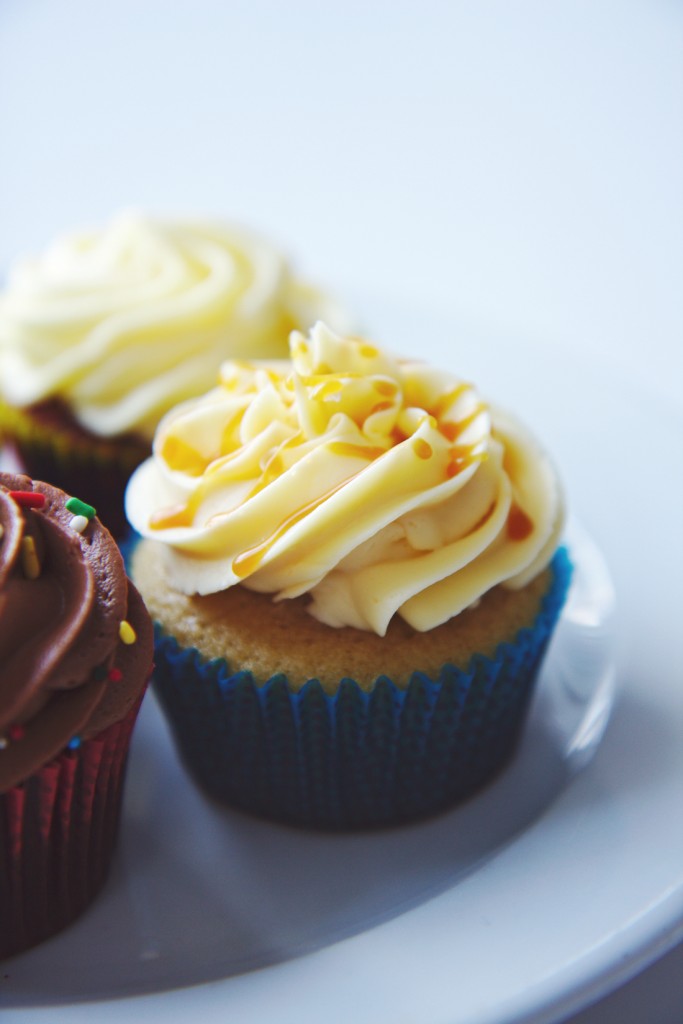 I used this recipe for chocolate cupcakes and this recipe for nutella buttercream.
This recipe for red velvet cupcakes (I winged the cream cheese frosting).
And finally, this recipe for the vanilla and funfetti cupcakes.
Caramel from here.
xx