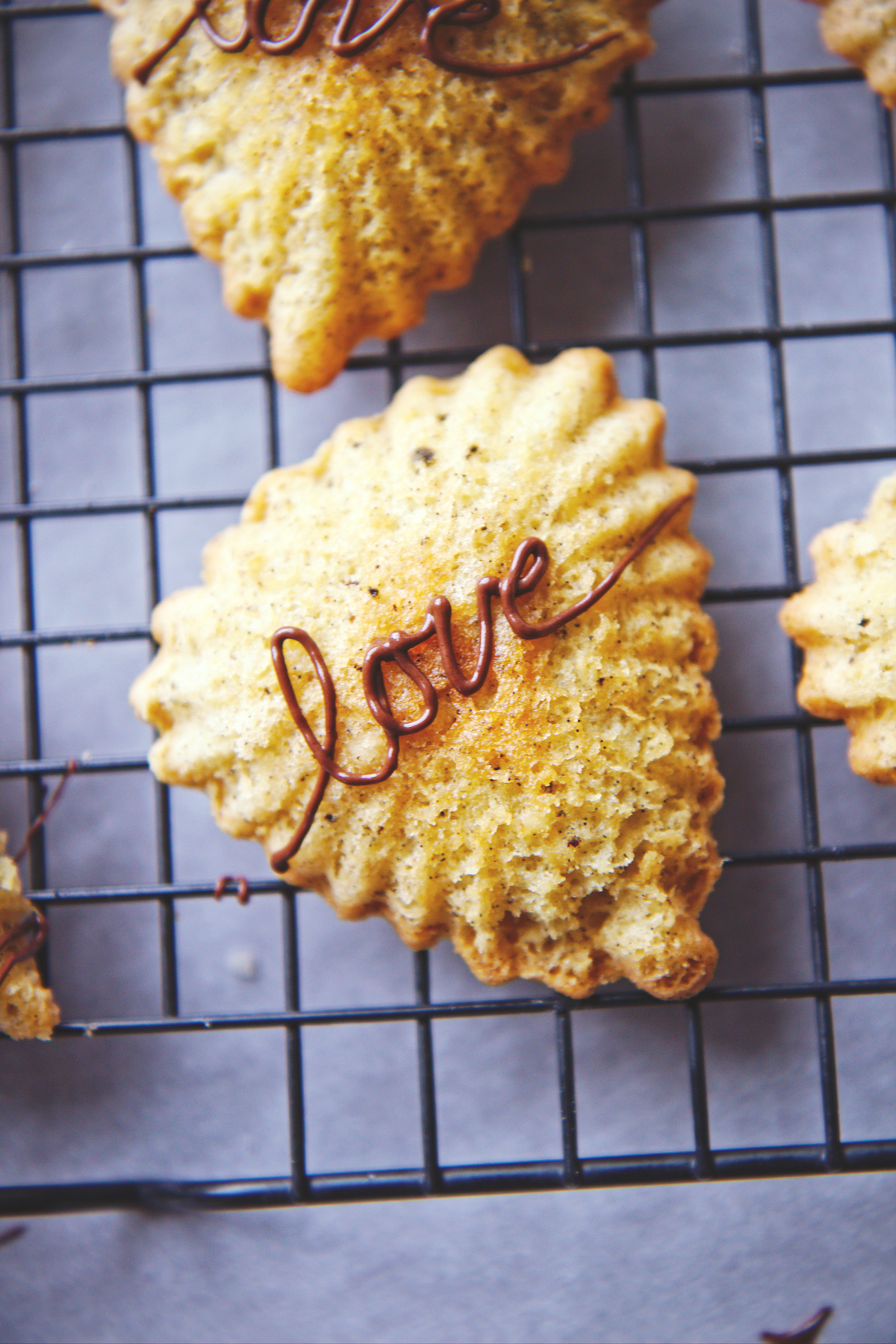 That's Venus, September thought.
She was the goddess of love.
It's nice that love comes on first thing in the evening, and goes out last in the morning.
Love keeps the light on all night.
—Catherynne M. Valente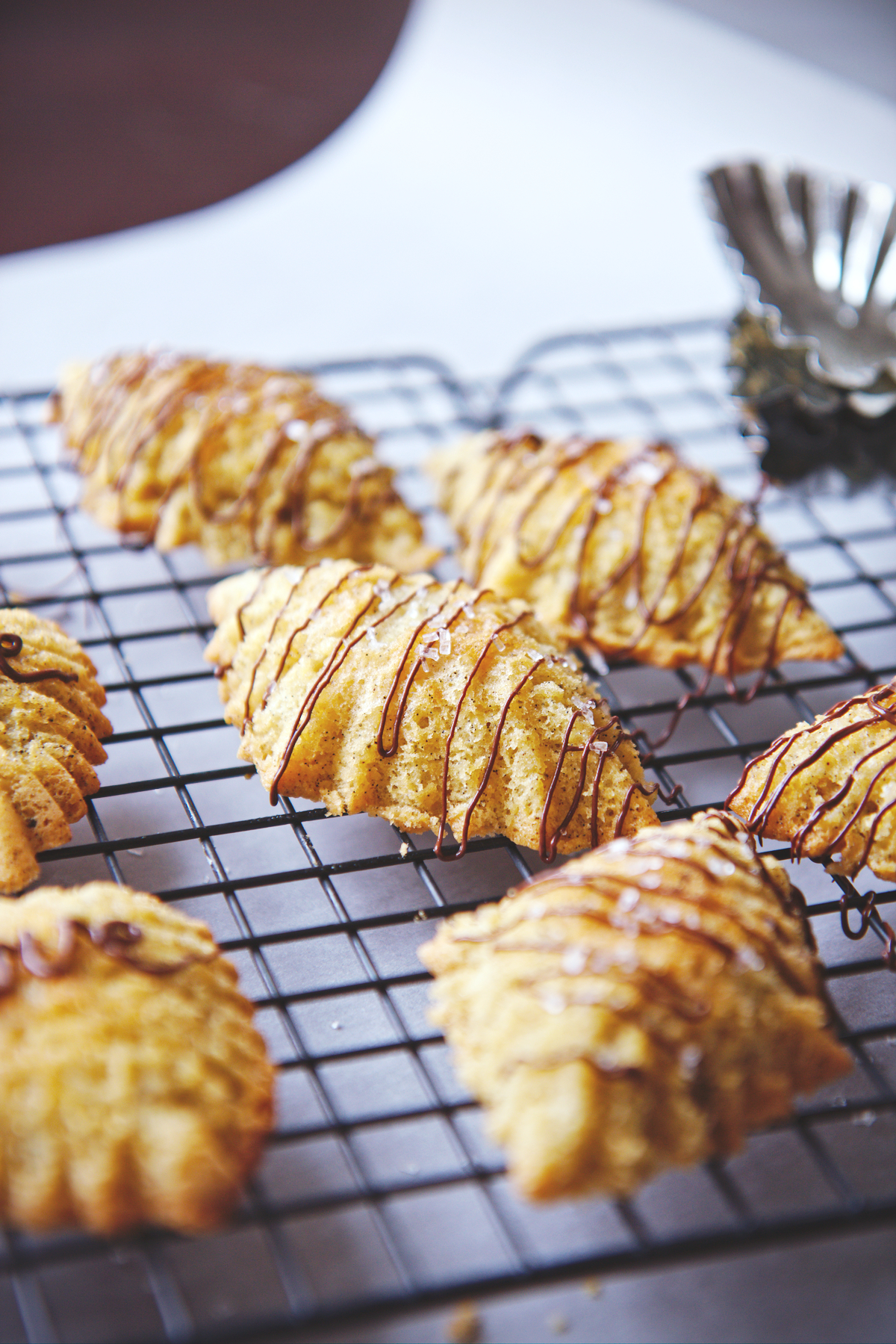 Happy February!
Here in Chicago, the month eased in with uncharacteristic rainy, warm days, leaving us wondering what Winter had left with which to rattle our bones.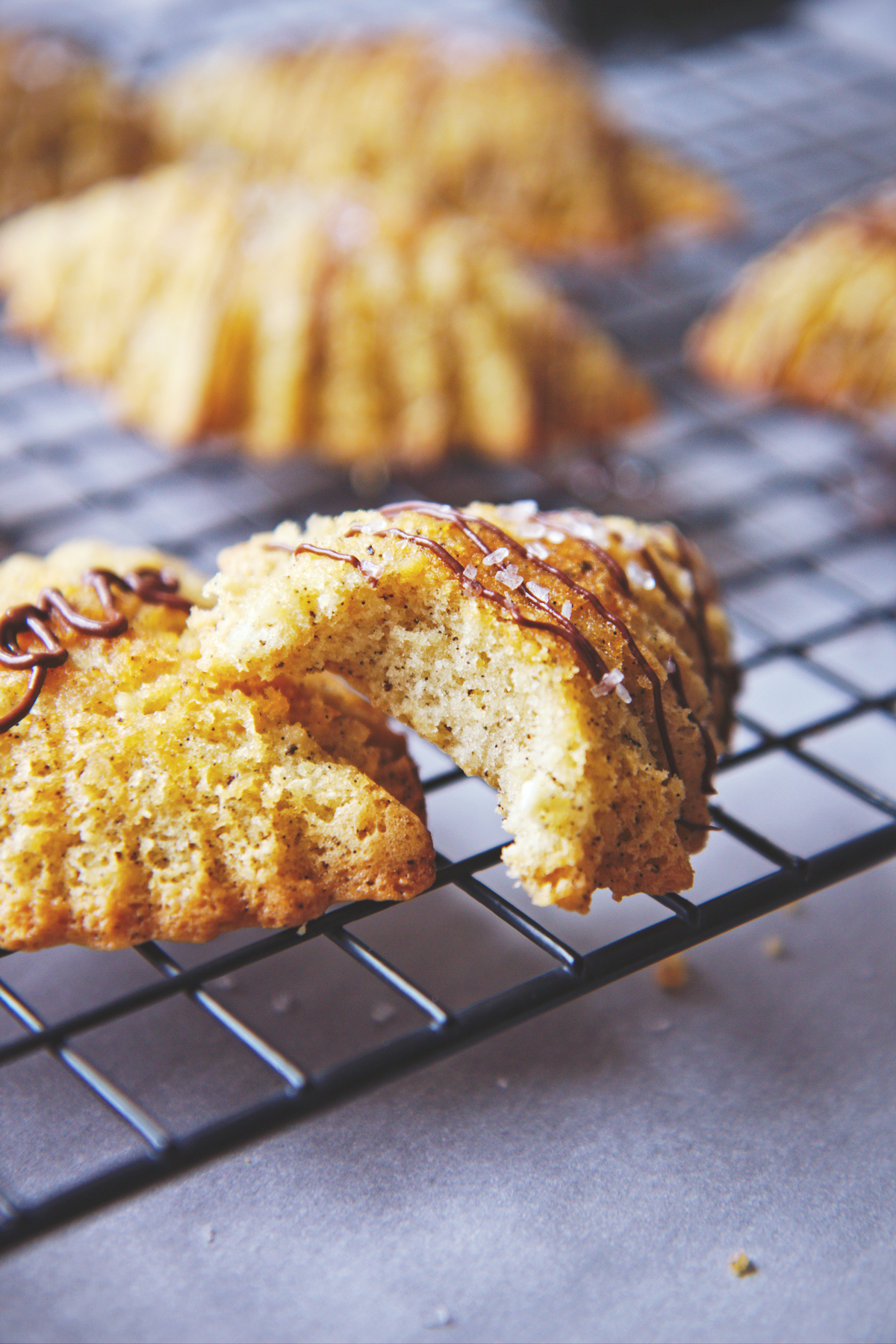 February will start out with two exams and my little's birthday, for which she demands cake but I have promised bran muffins.  Can't spoil them too much, right?!
Later, there is Valentine's day and my big's birthday—she's in France, and I'm going to have to figure out how to ship presents, edible and not, across the ocean.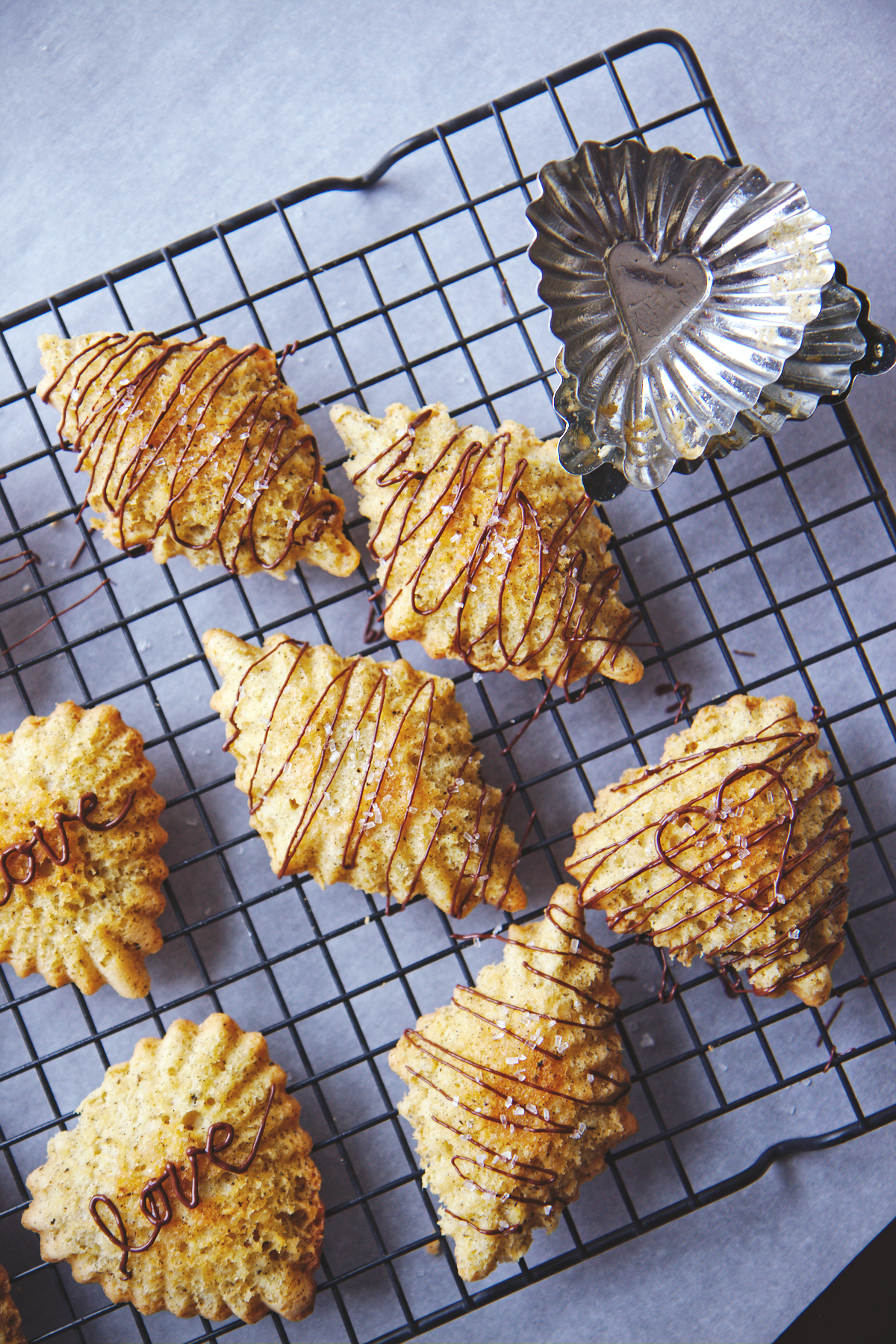 I truly love Valentine's Day, and so I am beginning to post appropriately adorable, twee, and chocolaty things here—we only have two weeks left, after all!
I've made, precisely, a ton of treats geared for this holiday.  There is a ridiculously long list that I've linked to below.
To start out this year's desserts, I chose these brown butter and vanilla bean teacakes, decorated with dark chocolate and sparkly almond sanding sugar.
They're light and airy, with crispy edges and nibbly insides; they're mildly flavored with a whole vanilla bean and brown butter; the dark chocolate on the top adds a sweet contrast and the almond sanding sugar is the perfect crunch! (Plus, just look at those vanilla flecks inside!)
These are impossibly fast to pull together, and they store fairly well in an airtight container (up to 3 days, but by day 2, they'll be crying out for a cup of tea to dunk in).
I actually had a few for breakfast with my morning tea—they are very light, a bit like madeleines.
Buttery, a little crumbly, and a very sweet little treat.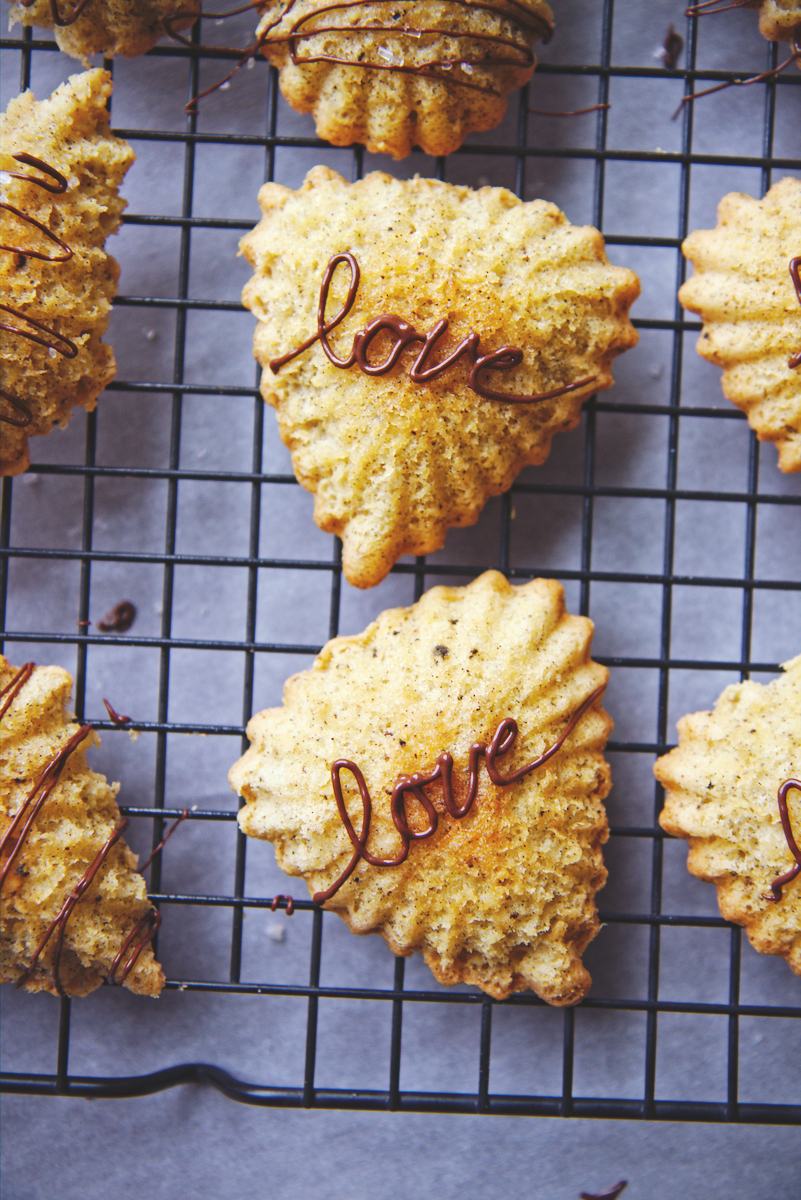 Valentine's Day, previously (I will leave these links at the bottom of all my coming V Day posts):
2015:
Fluffy, buttery copycat Lofthouse cookies, with swirls of pink buttercream and handfuls of sprinkles!
Chocolate covered strawberry cake—sinfully dark chocolate layer cake with goat cheese buttercream and chocolate covered strawberries on top.
A dolled-up red velvet cake: with cream cheese meringue buttercream and malted milk candies.
Perfectly pink princesstårta—sponge cake with whipped cream and marzipan.
2014:
The cutest, most pin-able pink grapefruit possets, with salty and buttery Ritz crunch and pistachios.  One of my favorite recipes ever!
Dark and white chocolate French mendiants, quick and healthy and pretty.
Strawberry pocky cake—love this idea, didn't love the red velvet recipe I used.  Would recommend the link above for dolled-up red velvet if recreating this idea!
Salty dark chocolate tarts—the perfect balance between flaky salt and dark, fruity chocolate.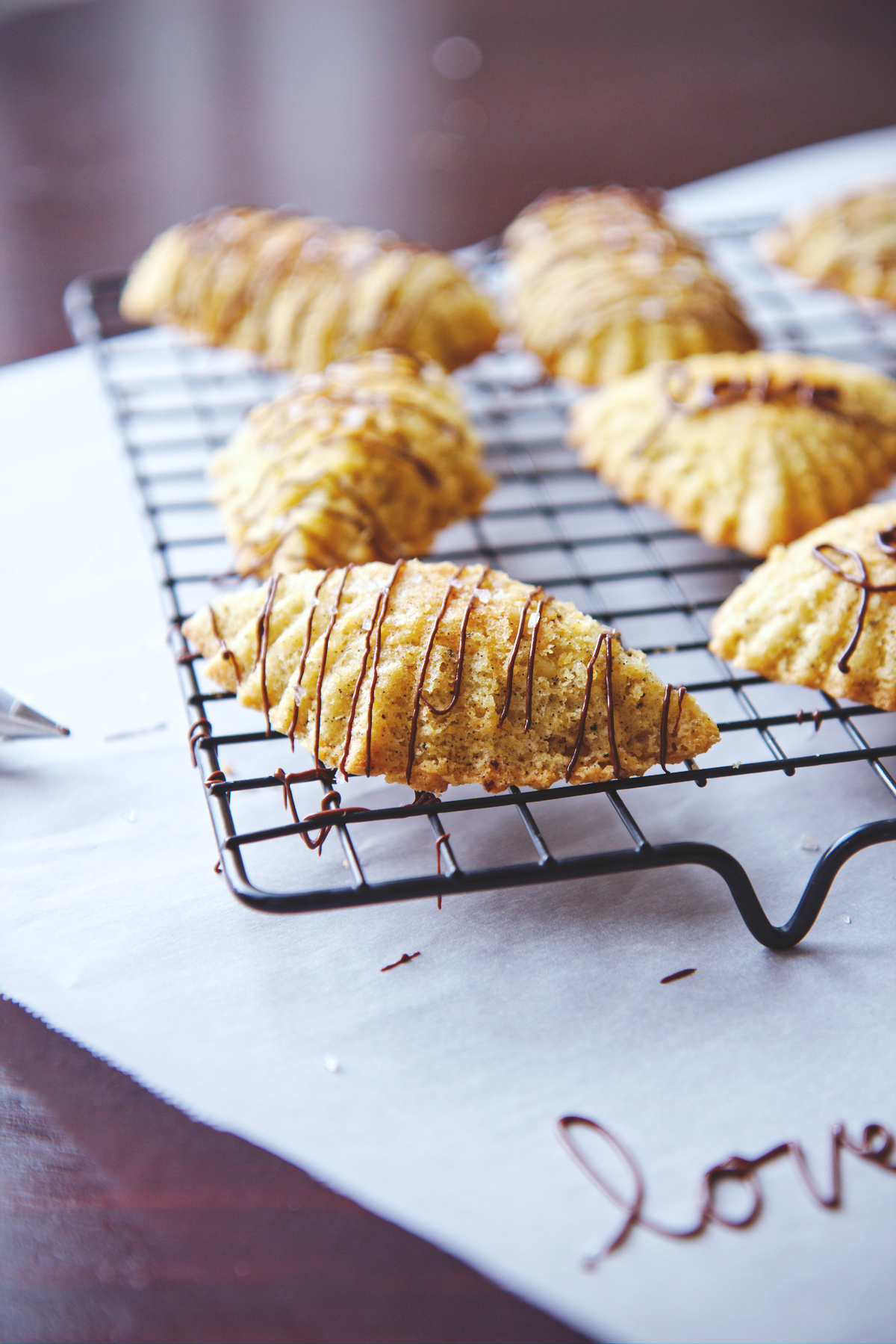 Brown Butter and Vanilla Bean Teacakes
makes 12 small cakes; easily doubled
ingredients:
85 grams (3 ounces, 3/4 stick) butter
3 eggs
100 grams (1/2 cup) sugar
scrapings of 1 vanilla bean
pinch sea salt
70 grams (1/2 cup plus 1 tablespoon) flour
melted dark chocolate for decorating, if desired
almond sanding sugar for decorating, if desired
directions:
Preheat oven to 350 degrees F and grease and flour (I use baking spray) 12-15 little tins, whether they are mini muffin or mini tart pans.
Place butter in a saucepan over medium heat and cook until browned and fragrant, about 6 minutes.
Remove from heat and let cool.
Meanwhile, place the eggs, sugar, vanilla bean, and salt in the bowl of a stand mixer fitted with the whisk attachment.
Beat on high for 10 minutes, until extremely light and meringue-like; mixture should be airy and glossy and no longer gritty.
Carefully fold in the flour; once it is half incorporated, pour the brown butter over top and once again carefully fold in.
Batter will fall; be sure to be gentle but completely incorporate all of the butter (this make take a little while).
Portion out into the prepared pans and bake for 10 minutes, until the center springs back and a tester comes out with only a few moist crumbs.
Turn out from pans and allow to cool completely before decorating with melted dark chocolate and sanding sugar.
Serve with tea (of course)!