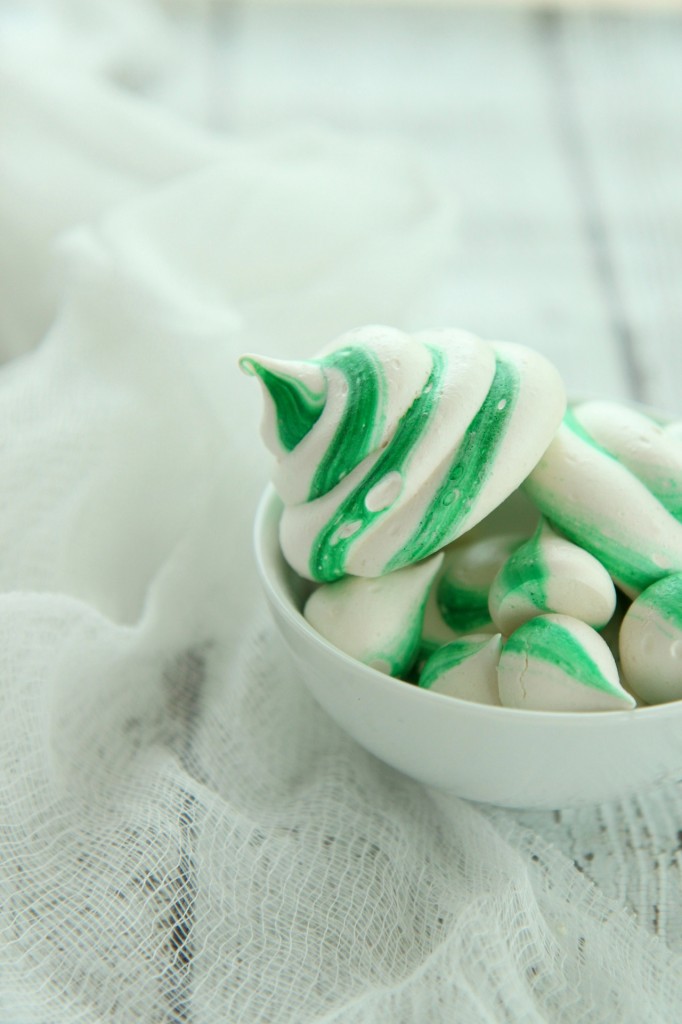 If you're staring at the screen like what-the-fuck-is-she-kidding-me-right-now, I get it.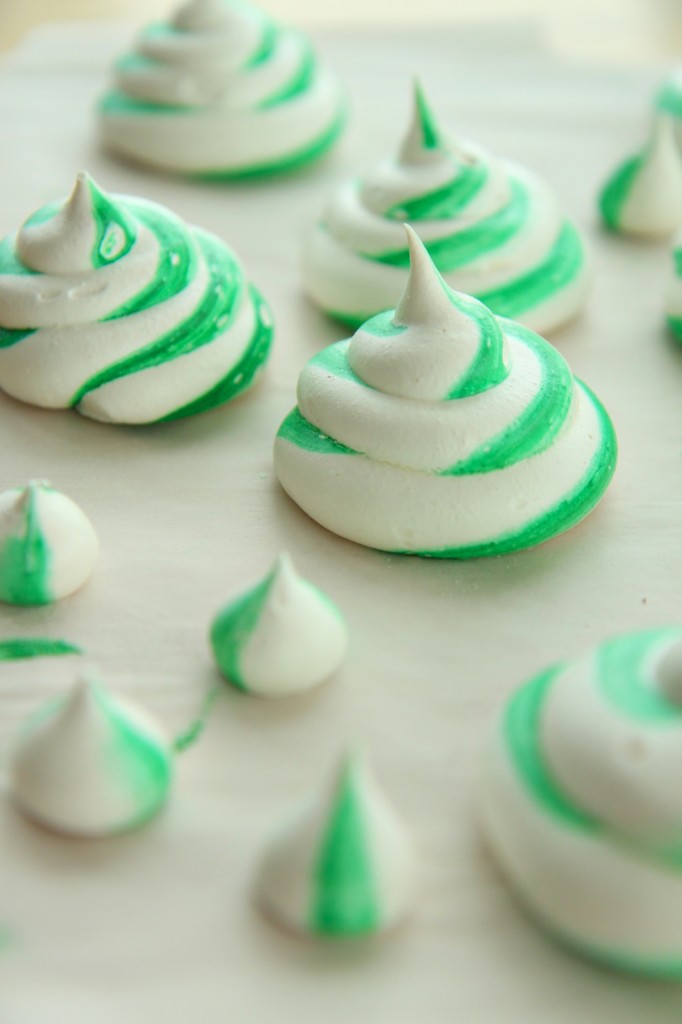 I feel your eyes burning into me across the vastness of the interwebs.  So stop.
Don't look at me like that. I know, ok, I know.
I gave you candy canes in January, pears and apples in March, and now, this.
St. Patrick's day was just a few weeks ago, and here I am giving you GREEN meringues.
It's not even April Fools Day, so this really isn't funny.
No, I'm doing this seriously.
SOorrRRyyyYYy. not sorry.
My blog, my rules, bitchez.  You should be used to it by now.
These meringues were meant to top a mint-chocolate cake (coming soon), but looked ugly as hell.
They were too pretty to not photograph, though, so I decided to make two mint/green posts, as a nice big fuck you to all my wonderful, beloved readers.
Just kidding!!!  I love you.  But I am still smushing green into your faces post-St.-Paddy's-Day, so I obviously don't love you that much.
I'm sorry.  I am a bad blogger.
The meringues are flavored with peppermint, and are perfectly crisp and crackling on the outside, with the interior still marshmallowy and soft.
The mint makes them a little cooling, and dangerously snackable.
The green makes them extra pretty, and extra unseasonable.
Just what I was going for!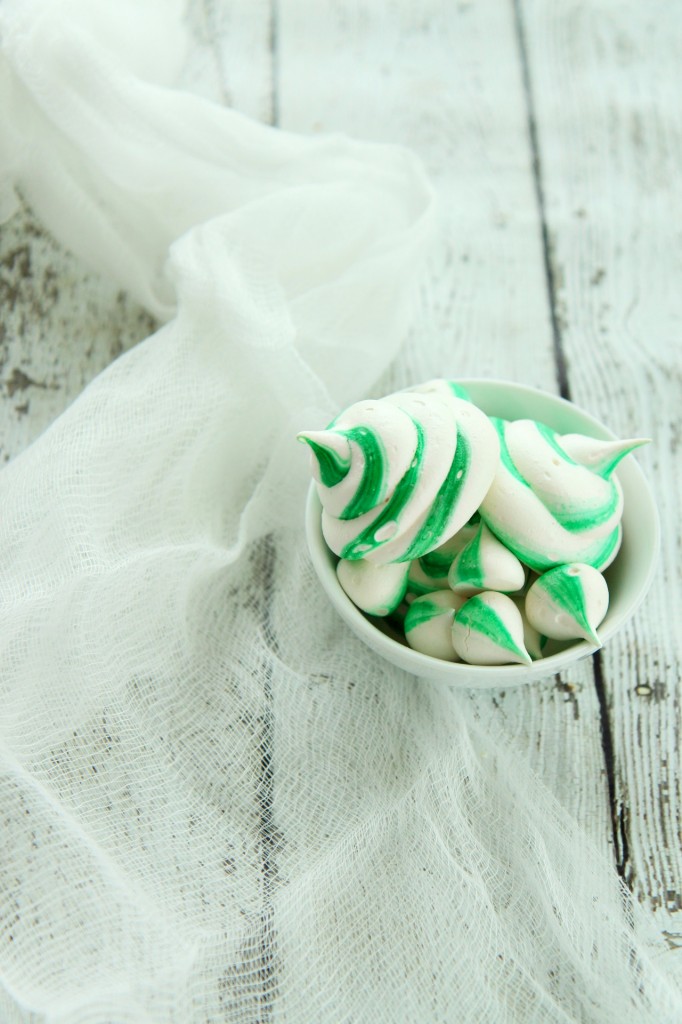 Peppermint Meringues
makes 10 large meringues
ingredients:
3 (90 grams) egg whites
3/4 cup (150 grams) sugar
pinch salt
1 drop peppermint extract
green food coloring, if desired
directions:
Preheat oven to 200 degrees F.
Line a heavy baking sheet with parchment paper, and ready a piping bag with a plain tip.
Place the egg whites in the bowl of a stand mixer fitted with the whisk attachment, and begin to whip.
When a foam starts to form, slowly stream in the sugar, one tablespoon at a time.
Add in the salt and peppermint extract when the meringue is reaching stiff peaks.
Beat until meringue is stiff and glossy and shiny.
To make your meringues striped, take a paintbrush dipped in green food coloring and carefully draw lines on the inside of your pastry bag.
Carefully fill the pastry bag with meringue, being careful not to smudge the food coloring too much.
Pipe meringues as desired, then bake for 2 to 3 hours, rotating periodically. (This seems like a ridiculous range of baking times, but humidity and size of meringues can really wreak havoc. To check if meringues are cooked, carefully try to lift one of the cookies off the baking sheet; if it lifts off cleanly and not sticky at all, the meringues are done.  If it is syrupy or soft, leave them in.)
Turn the oven off and crack the door; allow meringues to cool completely within the oven.