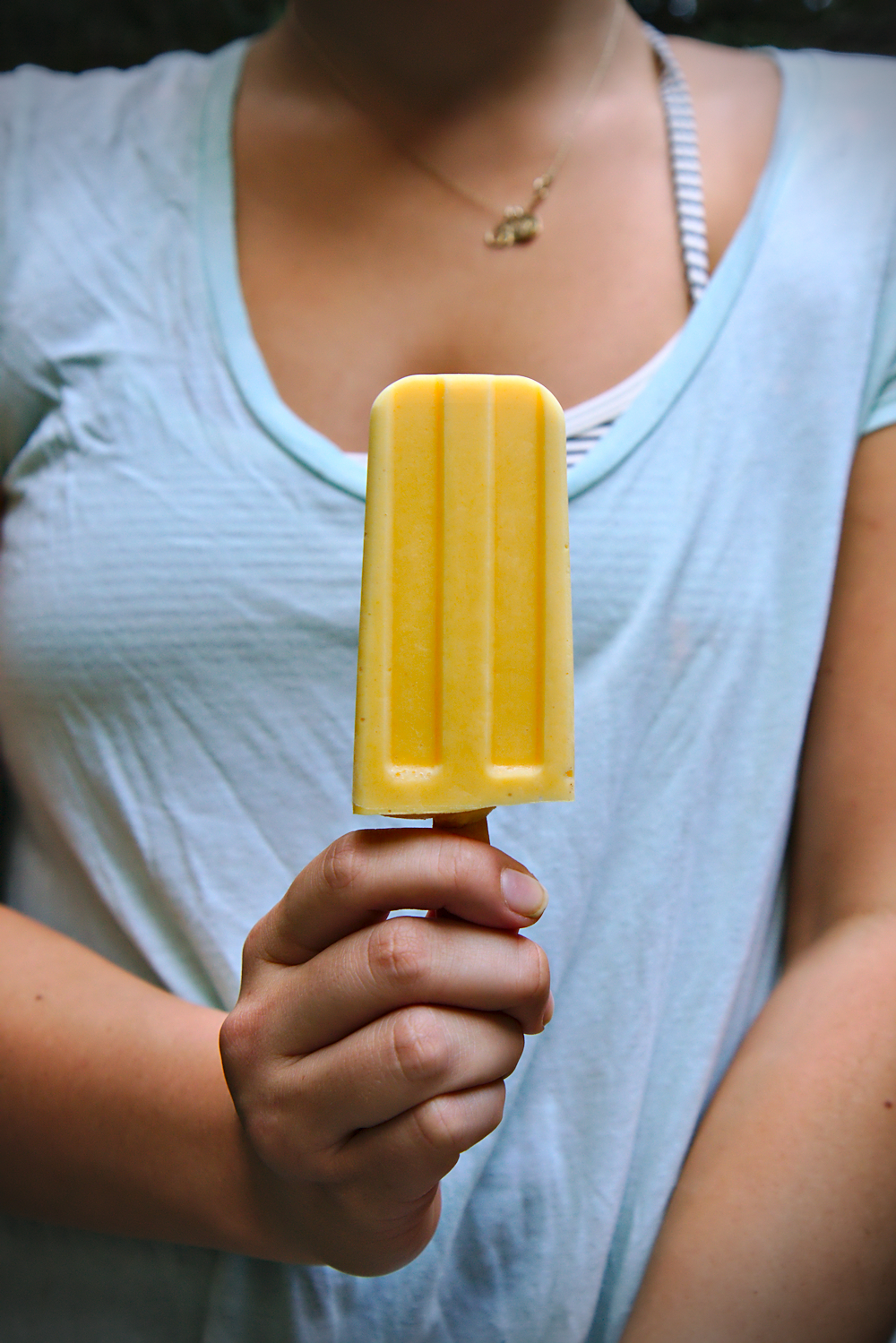 Current mood: pain.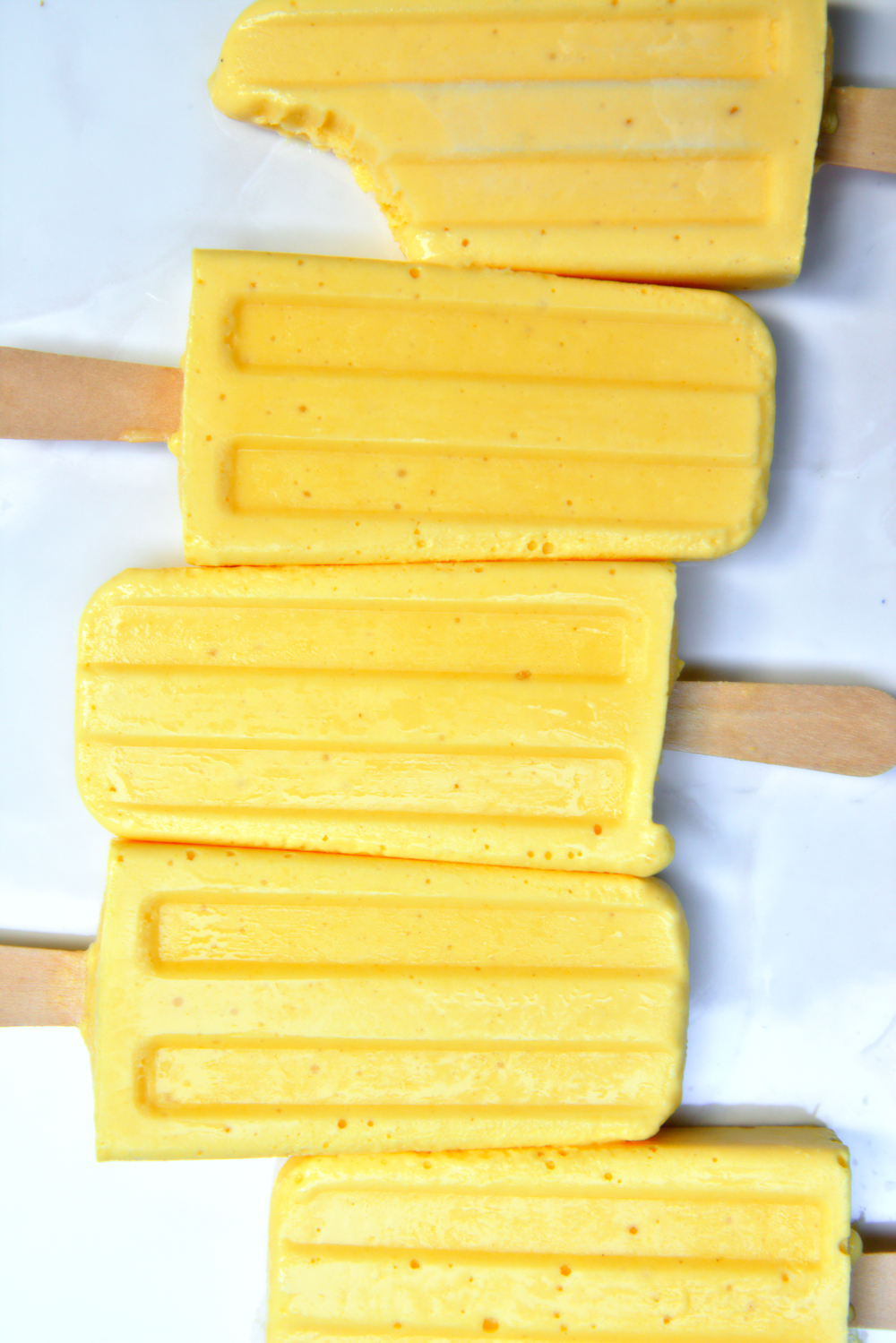 I just got my wisdom teeth out.
Boy, was I glad that there were a few of these popsicles in reserve.
I am so doped out on Vicodin that I don't have the energy to type up a whole post.
I'm pretty much utterly miserable, eating popsicles and mashed sweet potatoes and yogurt and hating life.
All I want is a good crunchy kale salad. URgh.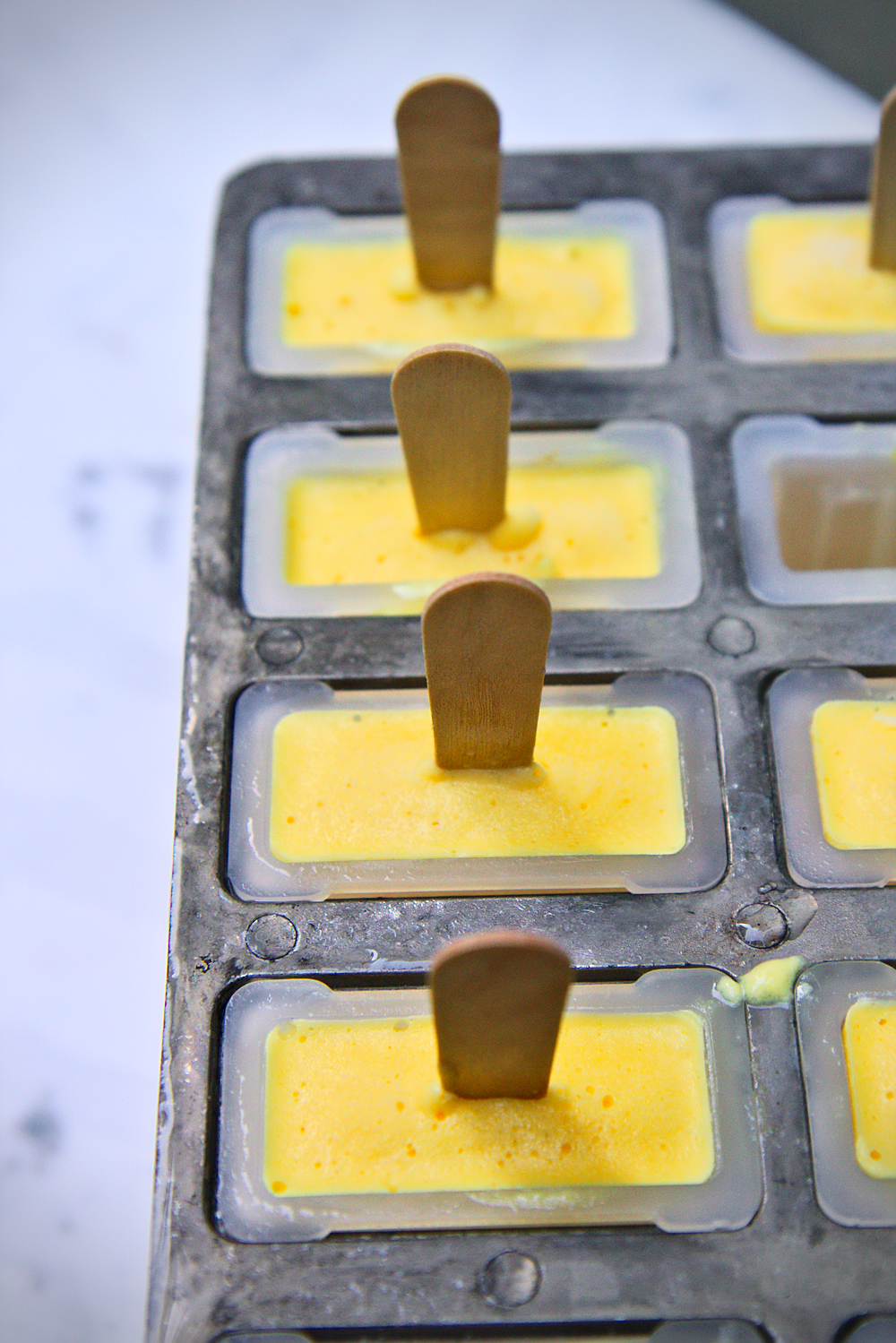 Mango lassi popsicles, however, are a sunshiney way to nurse my poor, poor teeth back to health.
Sweet mangoes and thick, creamy skyr—Icelandic yogurt—are blitzed to the high heavens with a touch of honey and tumeric (both good for anti-inflammation) adding, respectively, a floral roundness and a spicy, mustardy complexity.  Salt and sugar to balance out all the flavors, and a touch of cream to keep the pops from being too icy.

These are so refreshing and perfect for a summer afternoon, even for the non-chipmunk people among us.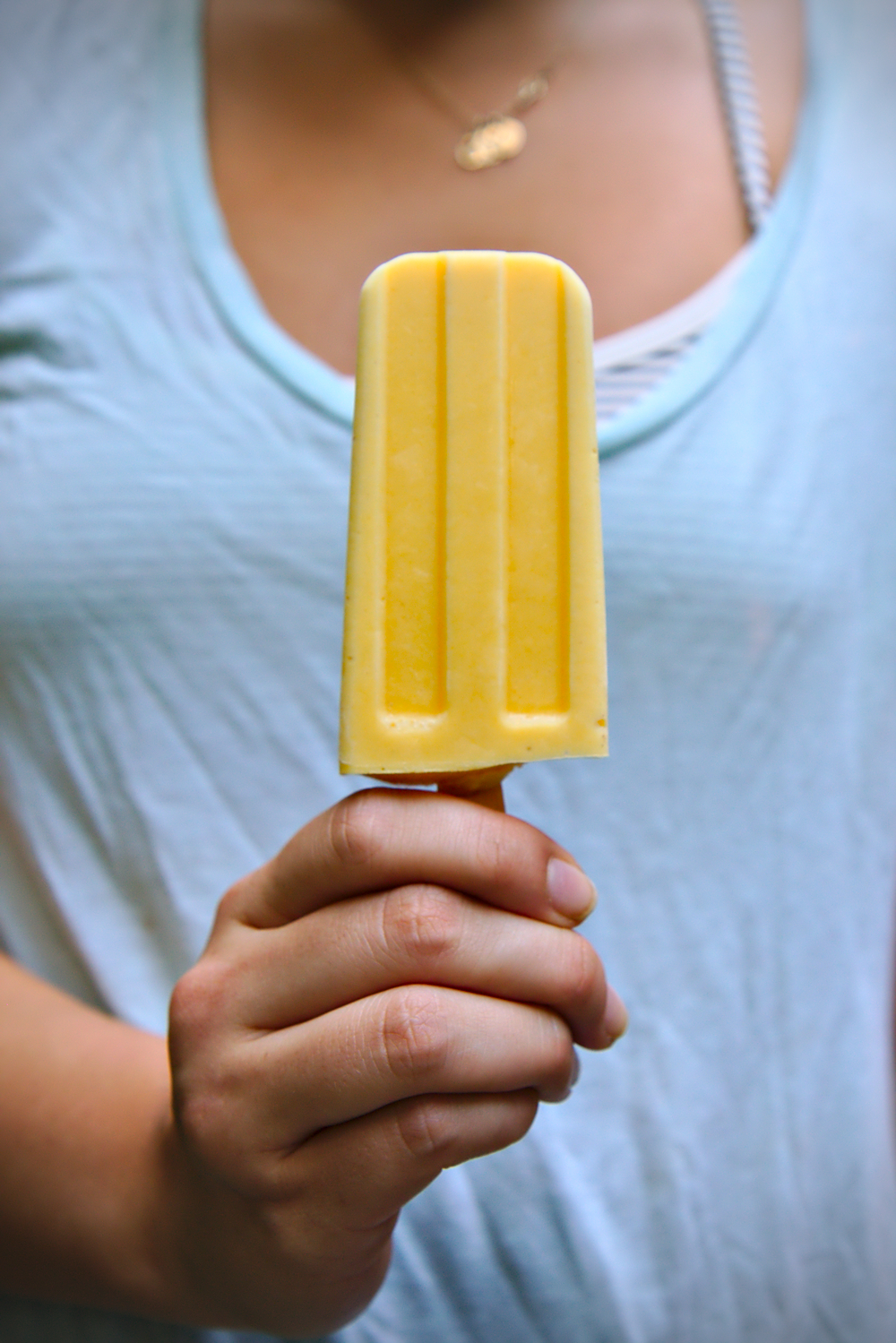 Mango Lassi Popsicles
makes 6-8 popsicles
ingredients:
2 cups frozen mango
3/4 cup nonfat yogurt
1/3 cup sugar (depends on how sweet your mangoes are)
2 tablespoons honey
heaping teaspoon tumeric
2 pinches kosher salt
1/3 cup cream or half-and-half
directions:
Place all ingredients in a blender in the order listed and process on high until completely smooth, about 5 minutes.
The mixture will be thick but pourable; pour it into a popsicle mold and freeze for 15 minutes, then stick popsicle sticks in and freeze completely, at least 2 hours.
Run the mold under hot water to unmold the popsicles.