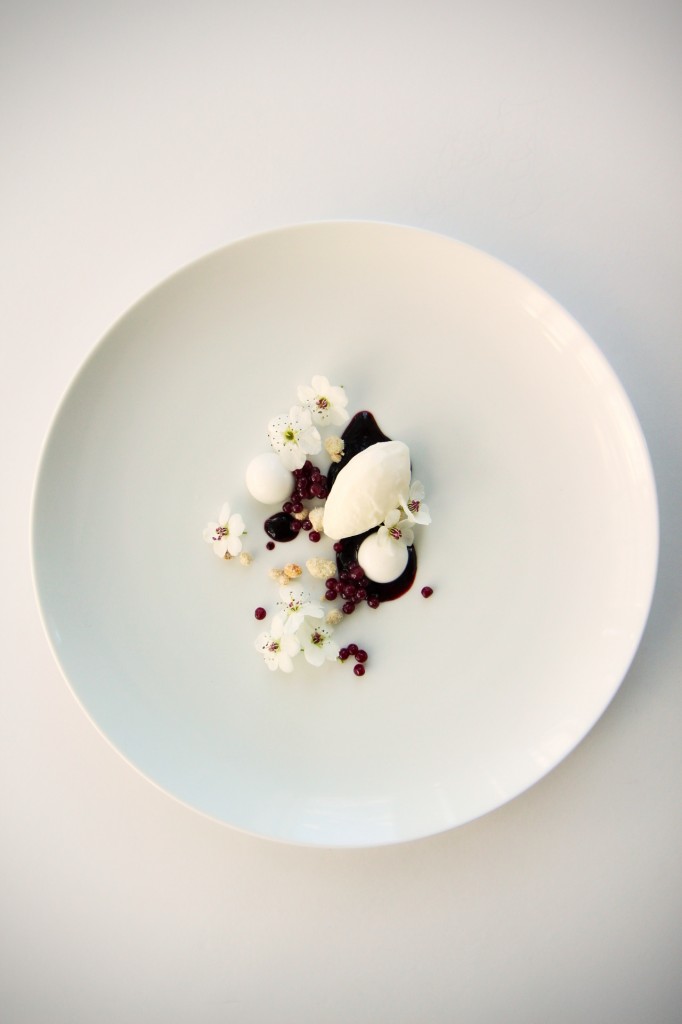 CHIAROSCURO
blackberry caviar, coconut mousse, coconut crumb, coconut yolk, blackberry puree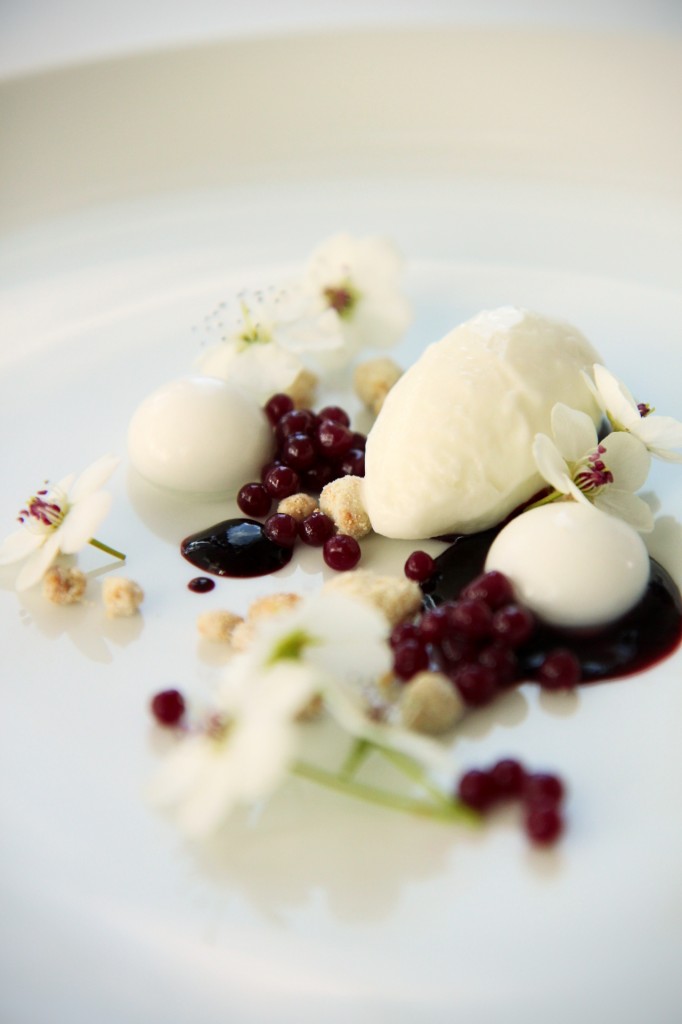 Hi!  To any newcomers, welcome to my blog, and welcome to my project for UChicago's spring Festival of the Arts!
(I'll post more explaining this post-presentation, for all you laypeople.)
////// Okay!  SO Hi!  Yes!  Presentation went off without a hitch. \\\\\\
I gave a 7-ish minute spiel about molecular gastronomy, this here blog, my weird love of reverse frozen spherification, and the three desserts you see here, which were funded by FOTA.
Hopefully I didn't embarrass myself too badly (I definitely did).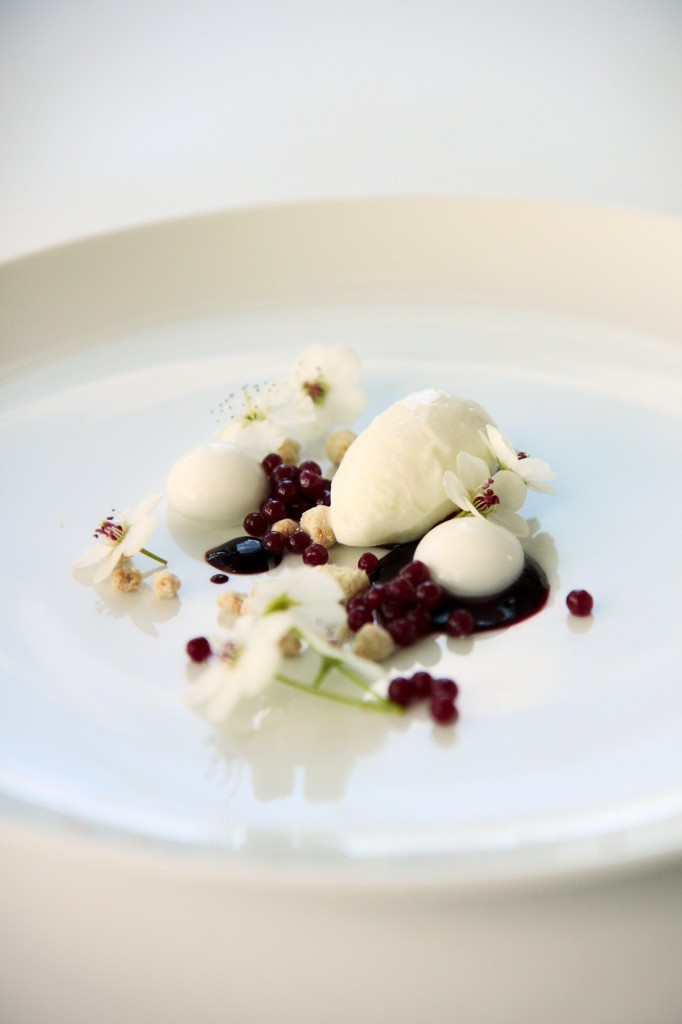 Contrast, made edible.  Fruity, creamy, crunchy, chewy.
Why are there so many seeds in blackberries?  Getting ultra-smooth puree is a pain in the ass.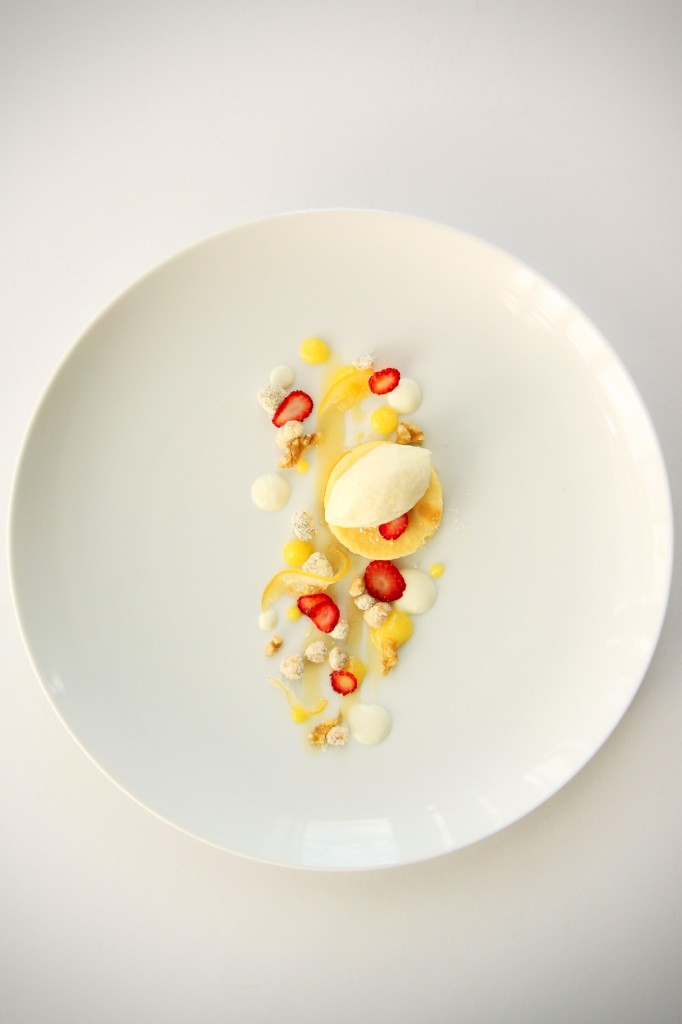 FRAGOLA
black pepper cheesecake, lemon curd, lemon sorbet, ginger black pepper sand, walnuts, candied lemons, creme fraiche, honey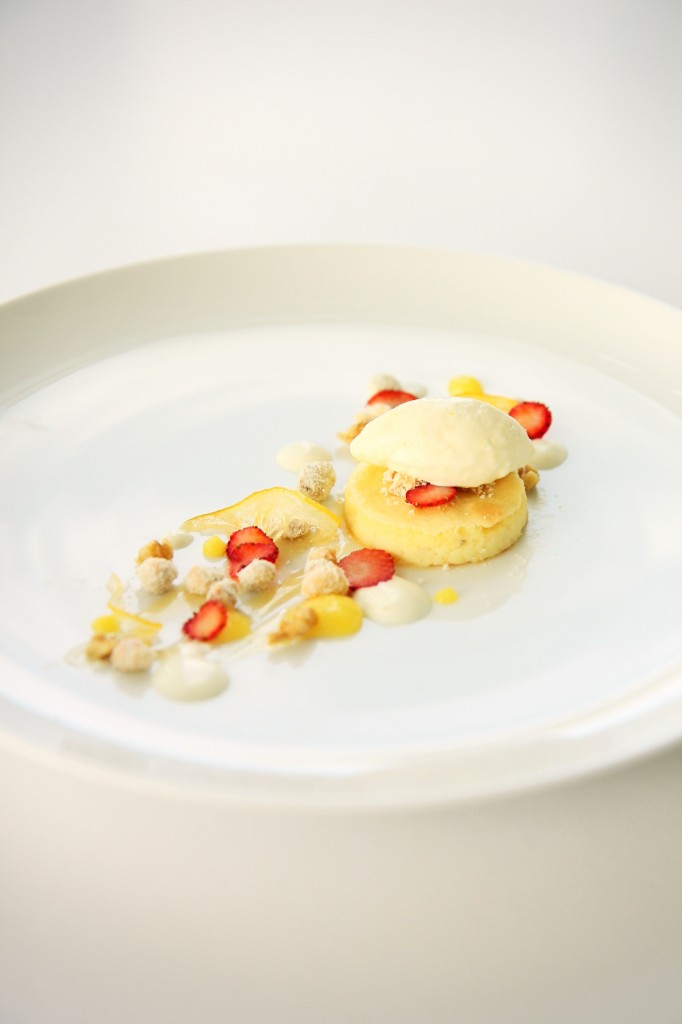 Early summer on a plate.  Spicy, sour, rich, fresh.
PSA: candied lemons are so incredibly addictive.  So is lemon curd.  OMg.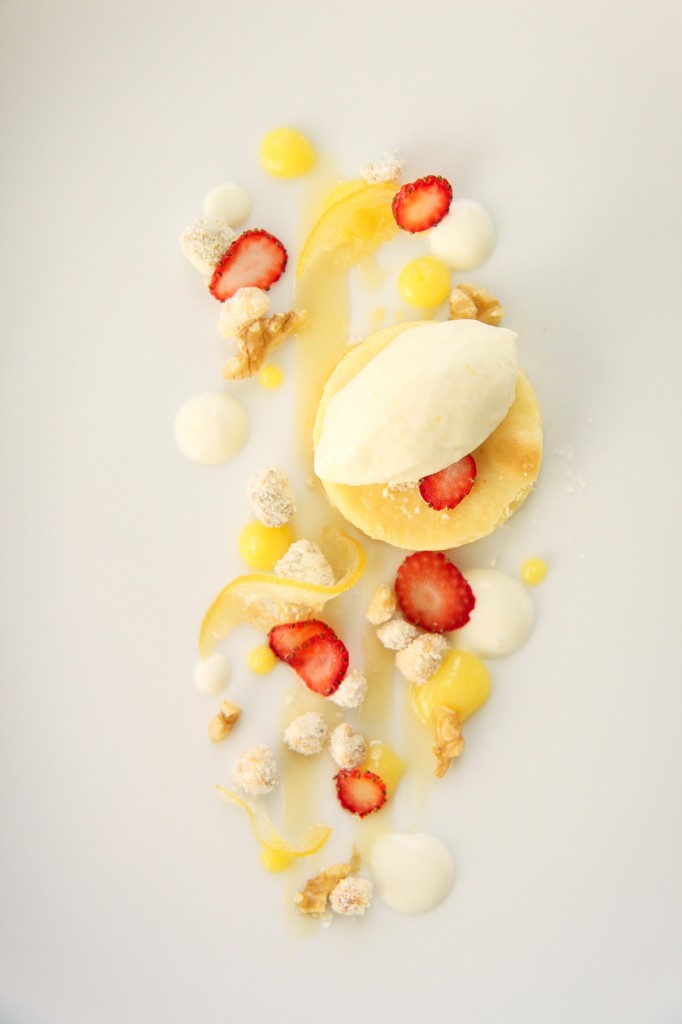 For my live presentation, I made a deconstructed strawberry pie: strawberry yolk, yogurt cream, 5-spice milk sand.
Simple, delicious.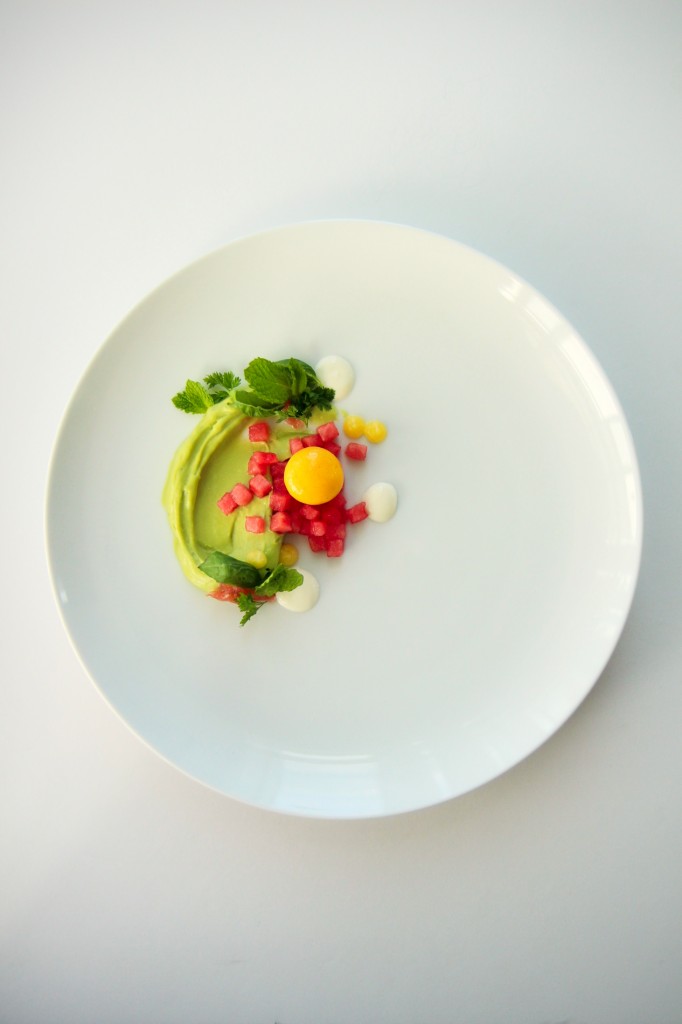 TUORLO
mango yolk, watermelon tartar, avocado mousse,  lime curd, creme fraiche, grapefruit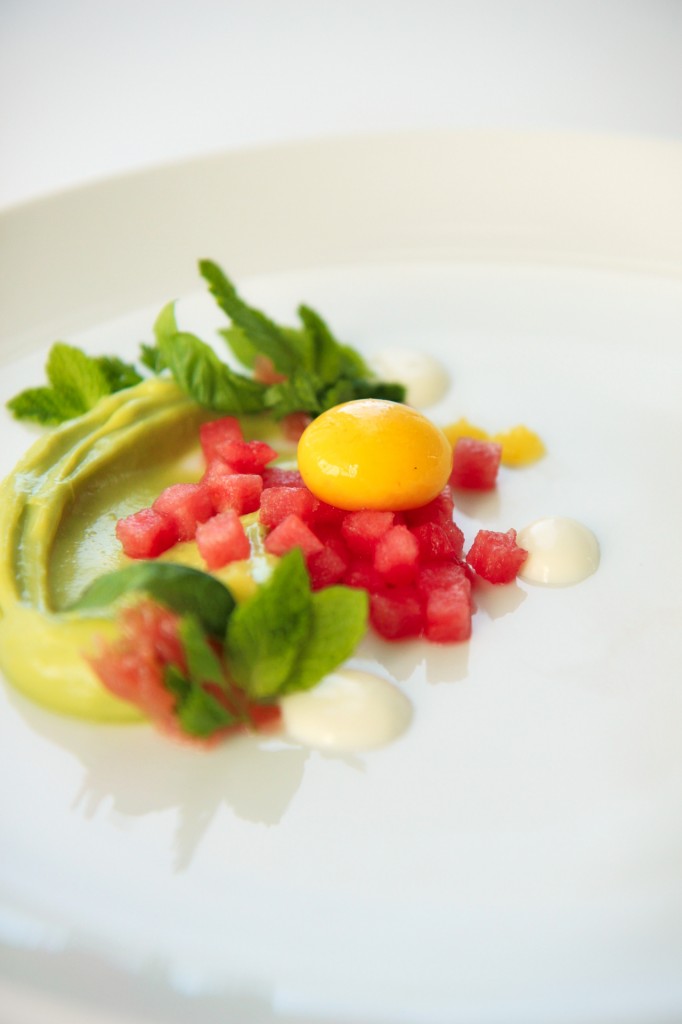 A play on tuna tartare with raw egg yolk.  Tropical, crunchy, herb-y, tangy.
(There is nothing quite like cold watermelon on a hot day, amirite?!)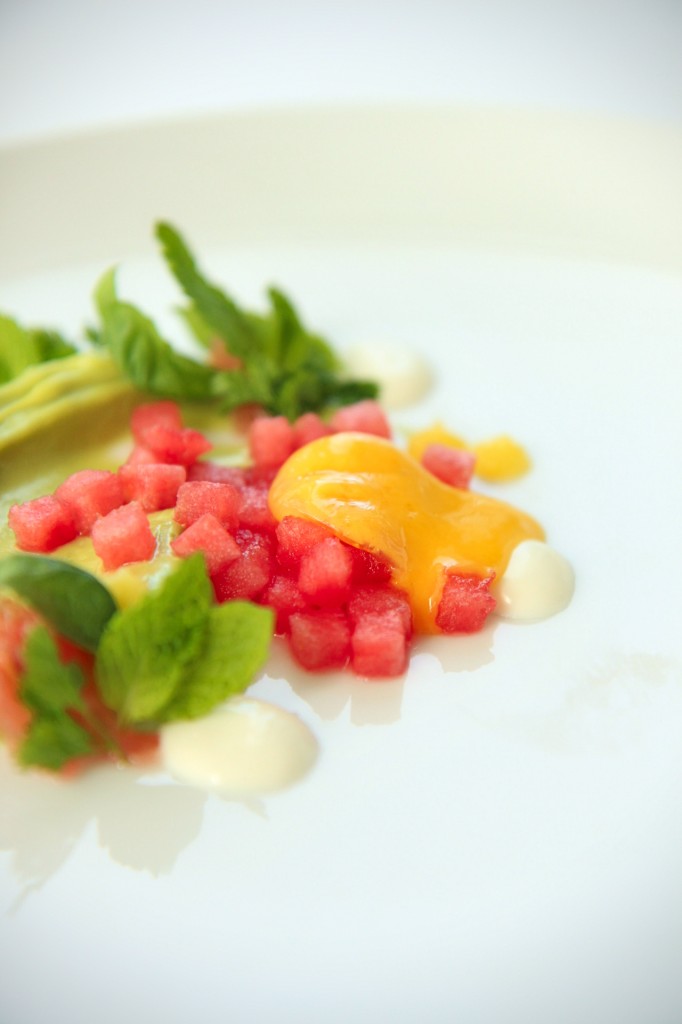 Happy to provide any of the recipes pictured for my fellow molecular nuts!