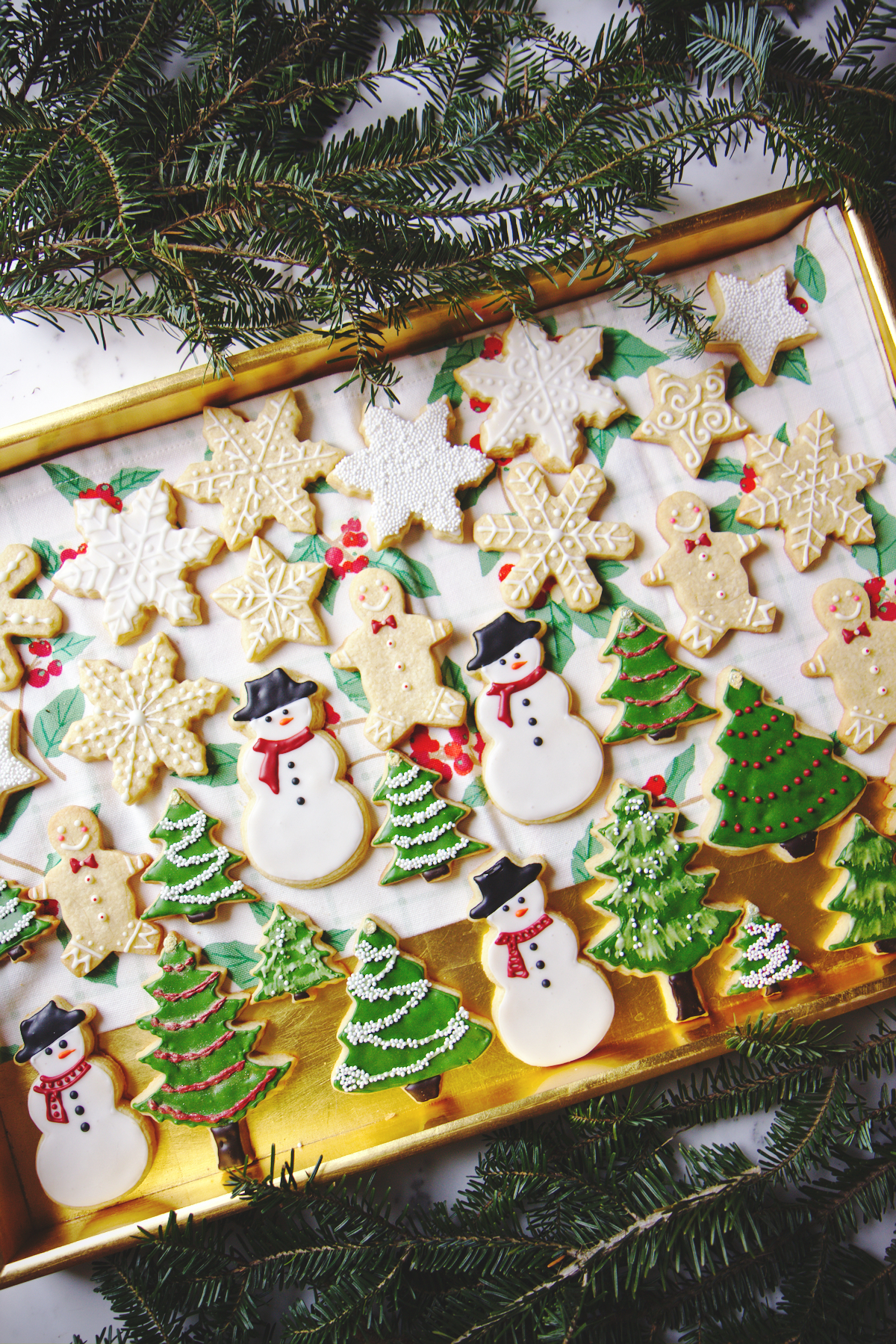 "Mistletoe," said Luna dreamily, pointing at a large clump of white berries placed almost over Harry's head.
He jumped out from under it.
"Good thinking," said Luna seriously.
"It's often infested with nargles."
—Harry Potter and the Order of the Phoenix
J.K. Rowling

I told you I had many holiday posts to share, even in the short time we have before Christmas day.
There's lots I've been trying to fit in during my break; it feels quite truncated because when compared to my friends who are on the semester system, it's 3 weeks shorter!
I reread one of my favorite series (the Inheritance cycle), chewed through a mystery book (Girl on the Train), and have watched 3, count 'em, 3 of the Star Wars movies.
(Not to mention catching up on Top Chef and RHOBH.
P.S. Just watched this week's episode, Lisa Rinna is definitely my favorite housewife this season.
Okay I'm zipping it shut now; I purposefully never ever discuss reality T.V. on this here website.)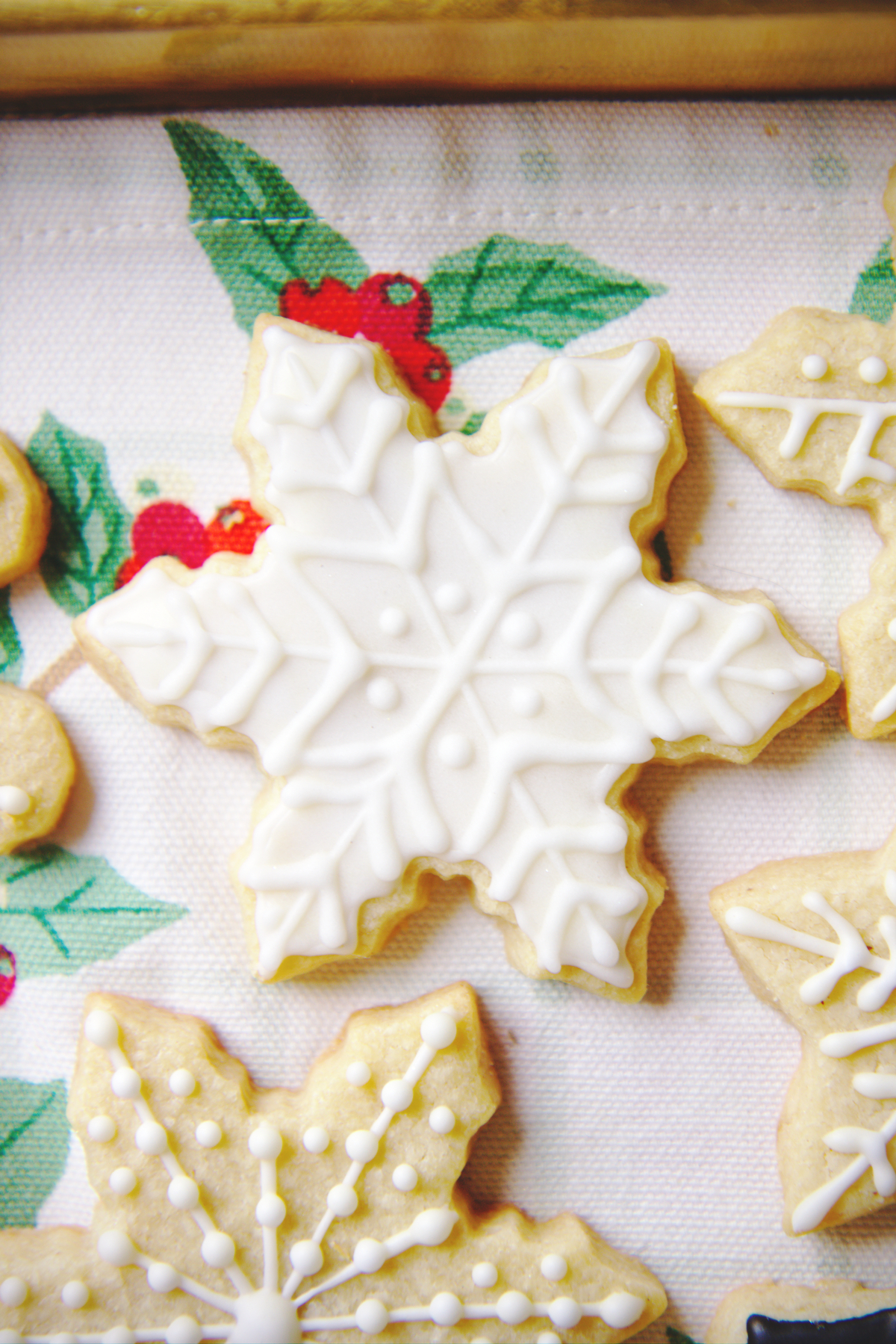 Anything else I must get to over break during my luxurious free and empty afternoons and evenings?
I am intending on reading Sellout by Paul Beatty next; I'm seeing Star Wars VII on Christmas Eve, I think.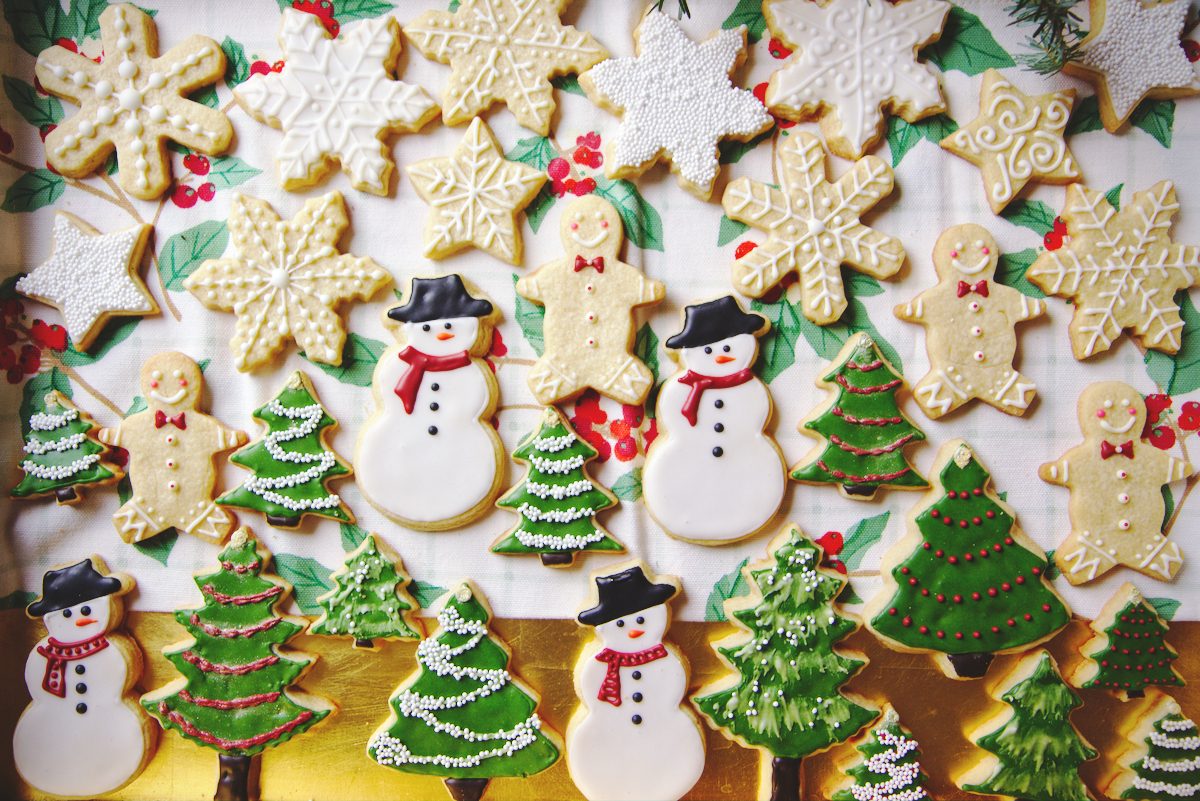 Virtually all of my cut-out cookies are based on the most simple recipe since pound cake.
If you can count to 3, you can make this recipe.
And if you can make this recipe, you can adapt it in an infinite number of ways to create whatever cookie your heart so desires.
3 cups of flour, 2 sticks of butter, 1 cup of sugar. 1 egg, 2 teaspoons coarse salt (to taste), 3 teaspoons vanilla.
So simple.  Swap out some of the butter for coconut oil; some of the flour for cocoa; brown sugar for white, etc.
Make it your own; change it to suit your tastes.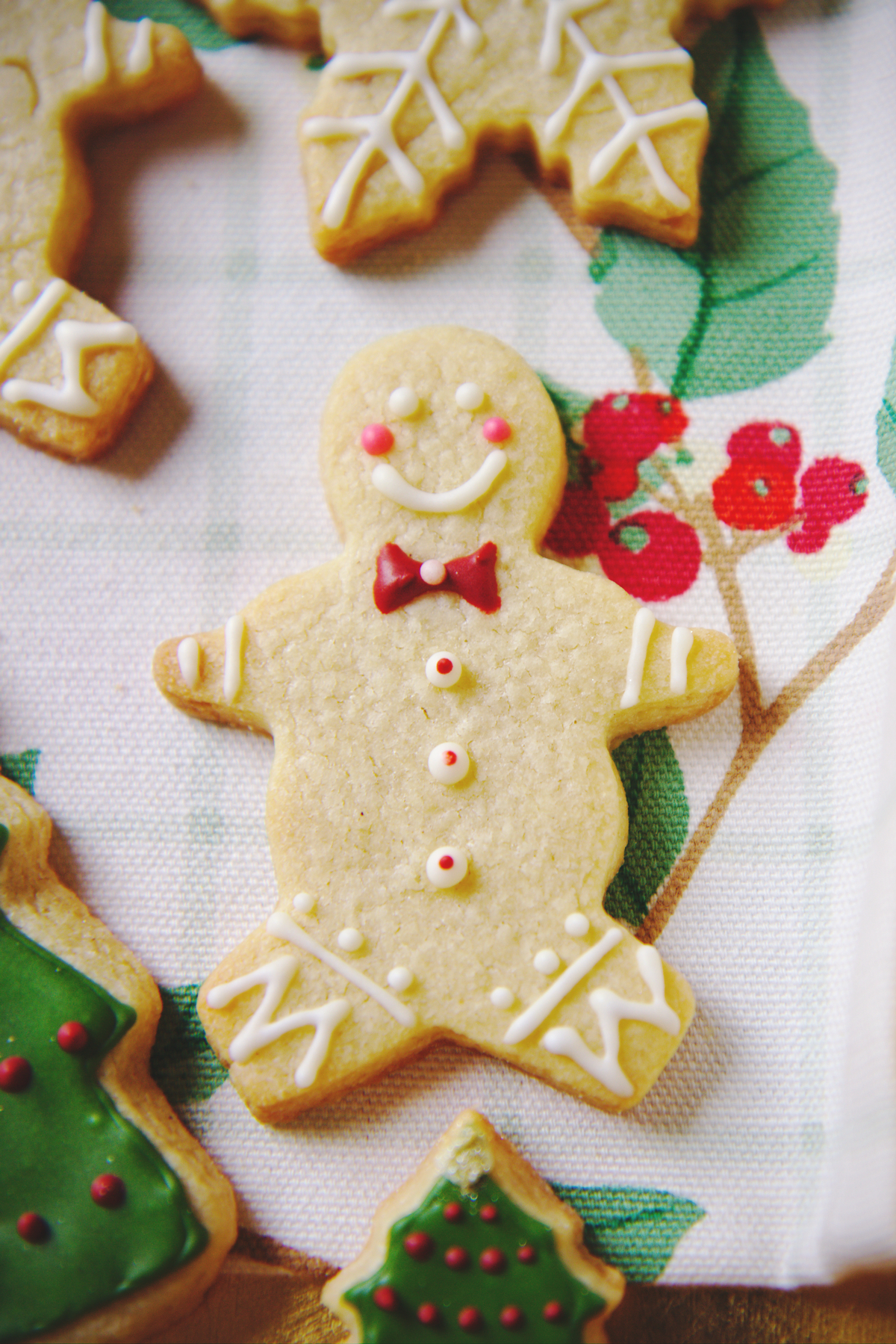 Today, I'm sharing eggnog sugar cookies.
To make these, I swapped out the egg for 3 yolks, added brown sugar and a heap of fragrant, freshly ground nutmeg.
If I had some on hand, I would have swapped a couple of the teaspoons of vanilla for something boozier.
I guess these are virgin eggnog sugar cookies, as it were.  But methinks that's unnecessarily wordy.
These are crisp but not too crunchy; the brown sugar keeps them slightly softer than some other cut-out cookies.
The extra egg yolks make them a lovely golden color, as well as making them even butterier than usual (if possible…!).
The nutmeg is fragrant even days later, post-icing; it really makes these taste like eggnog in a cookie form.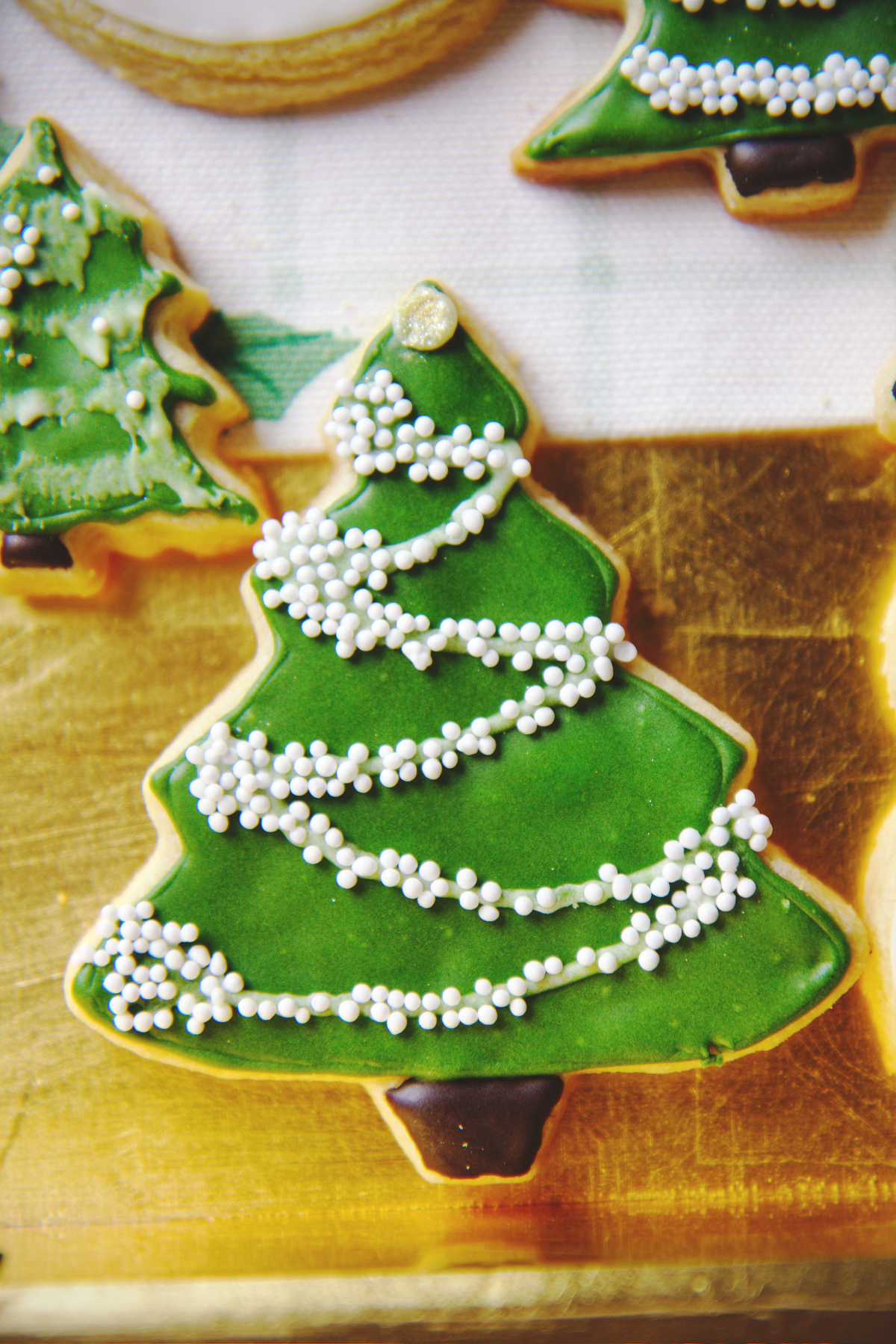 I save the whites from these cookies in order to make the royal icing necessary for decorating.
More often than not, I use raw egg whites for making my decorated cookies; if this gives you the creeps, feel free to use meringue powder instead.
The recipe I use for raw egg whites is from Joy of Baking; it's simple and effective.
The recipe I use for meringue powder is from Bake at 350; I use whatever brand of powder I have on hand.
Be patient and go slowly while tinting your icing and decorating your cookies!
This is definitely not a process to rush.
One of my best tips (which I did not actually use this year) is to add a tiny pinch of cocoa powder to colors to make them a little more realistic.
I prefer gel colors for tinting royal icing, but liquid works too (just don't add as much water as you go).
Finally, have fun.
We all learned this as little kids decorating cookies by slopping icing and candies and sprinkles everywhere, but the ugly cookies in a batch taste just as good as the pretty ones.  And so it goes.
Except if you like to add red hots.  Those are gross, seriously… What's wrong with you?!
I've linked back to all my other Christmas posts in my last two posts, so I'll just copy and paste in case you've only found your way here.
This year: chocolate peppermint cloud cake
chocolate peppermint shortbread, 5-spice snickerdoodles, Russian teacakes, and cinnamon cereal marshmallow treats
festive marshmallow ropes
1 year ago: honey spice and dark chocolate roll-out cookies
chocolate, sour cherry, and coconut cookies, grapefruit butter cookies, and dark chocolate pecan snowcaps.
peppermint and chocolate cupcakes
souche de Noël (eggnog layer cake with ganache)
2 years ago: pepparkakor
candy cane and chocolate macarons,
Nutella and various fruity jam Linzer cookies,
maple, nutmeg, and rye roll-out cookies
gingerbread layer cake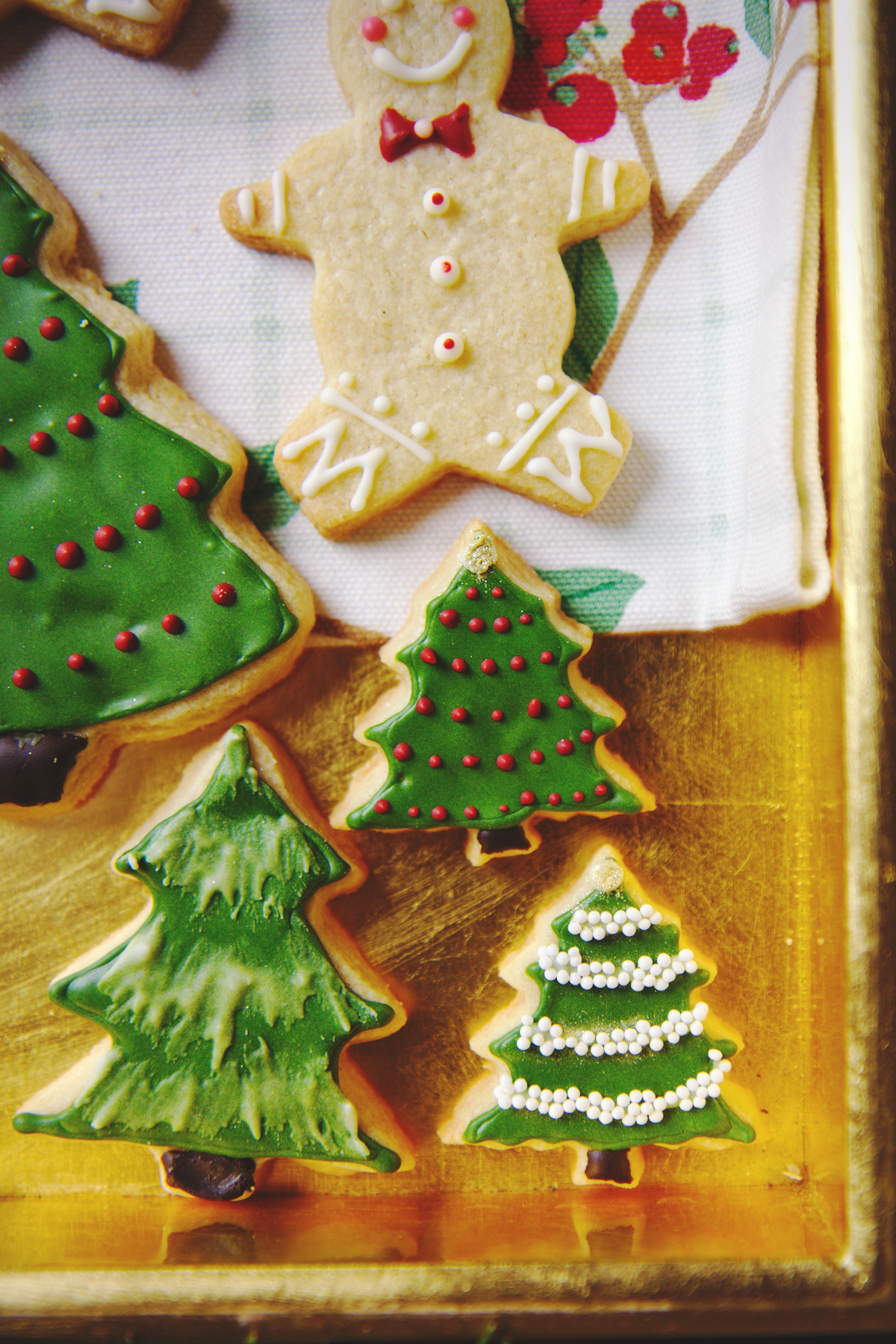 Eggnog Sugar Cookies
makes 36 2-inch cookies
ingredients:
225 grams (1 cup) butter
1 teaspoon kosher salt
200 grams (1 cup) sugar
3 egg yolks (save the whites for icing)
1/2 teaspoon ground nutmeg
2 teaspoons vanilla extract
360 grams (3 cups) flour
royal icing for decorating, if desired
directions:
Line 2 baking sheets with parchment paper.
Place butter in bowl of stand mixer fitted with paddle attachment and beat on high for 2 minutes.
Add in the salt and sugar and beat for 3 full minutes.
Add in the egg yolks, nutmeg, and vanilla and beat for another 3 full minutes.
Scrape the bowl and add in the flour; stir until dough comes together.
Roll dough out on a lightly floured surface to 1/4 inch thickness.
Cut into shapes as desired and place 1/2 inch apart on the baking sheets.
Bake for 8-10 minutes, until just golden on the edges.
Allow to cool completely before icing.