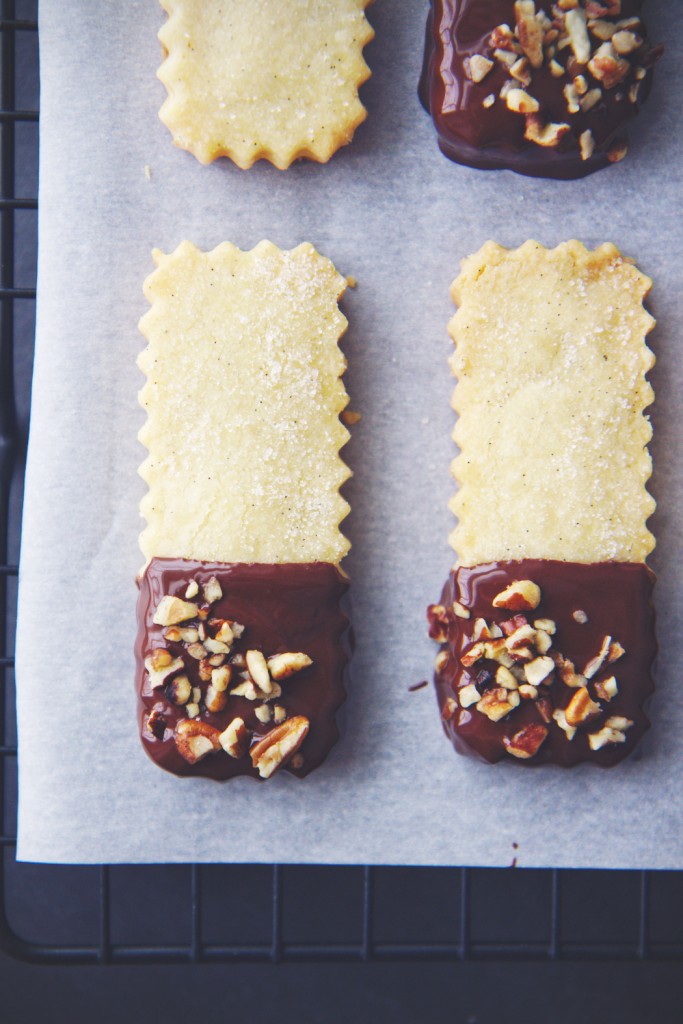 Left foot, right foot, breathe.
-Pat Summit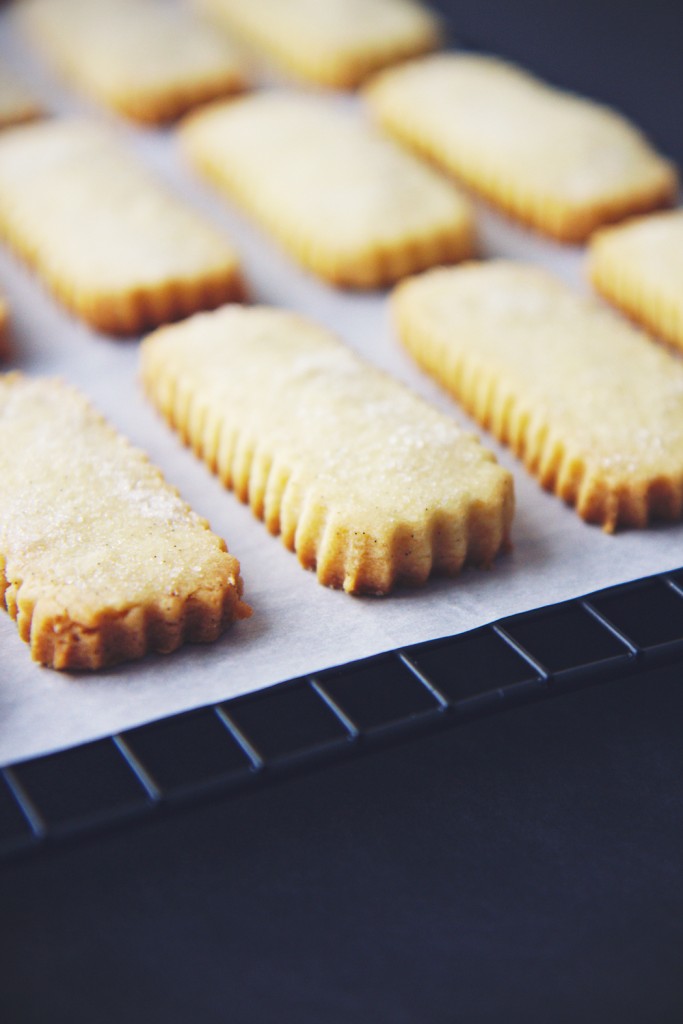 Midterm season.  Run.
Trip, clumsy, with leaden feet and wearied mind.
Make it through with 3 hours of sleep and 37 pages of painstaking notes.  Promise yourself a nap, forget to take one.
(Did you even remember to take your vitamins? Tsk.)
Lose—at the end of the simultaneously hellish and fabulous weekend—your last assignment, nearly finished (one question left!) to the perilous brink of Autosave in Word.
Redo the four page lab, tears in your eyes and hate in your heart, and fall into bed—alas— at 2 am.
Monday: forget how to function; forget how to swim; forget how to run and jump and write your name.
Remember, and breathe; remember, and breathe.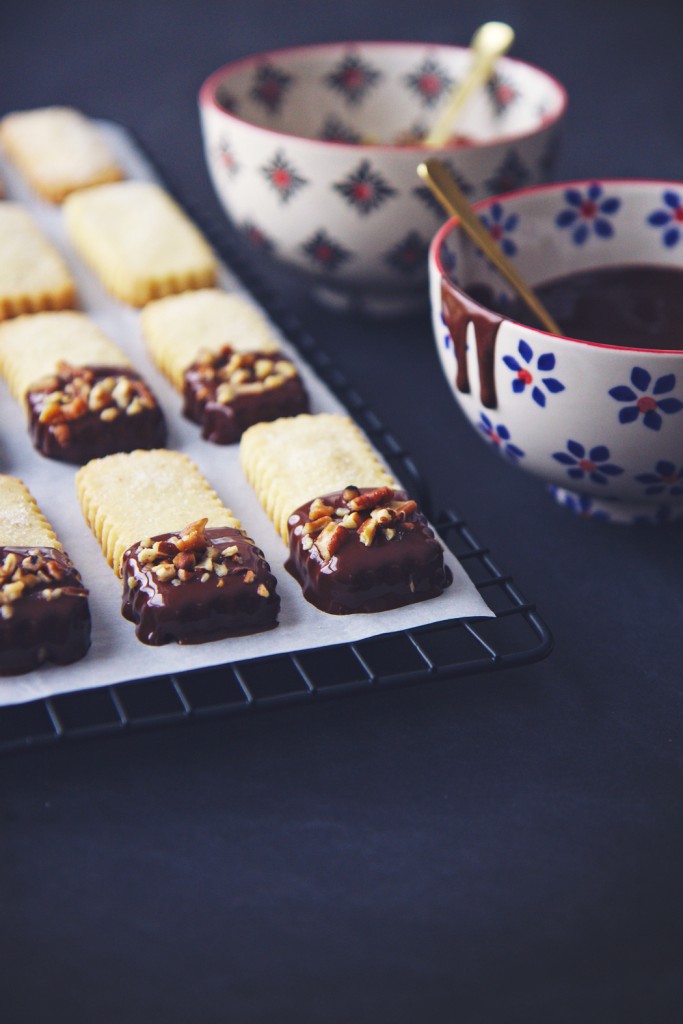 I am currently embarking on an (insane) journey to get 200 cupcakes made and delivered to a philanthropy pre-event that my sorority is hosting this Thursday.
I baked 100+ today.  Tomorrow will be the rest and frosting.
I've never seen this many cupcakes before in my life.  It's pretty intense over here guys—I have no space in my kitchen—and the cupcake towers have gone vertical and are only climbing.
From Alexa: "it's like Japan!"
Wait. Did I just hear a crash coming from my kitchen?!
(I kid.  Cupcake Tokyo will live to see another morning.)
Lots of delicious flavors—nutella, funfetti, red velvet, caramel, etc. so if you're from UChicago and reading this, come to the pre-event on Thursday and eat one for free!!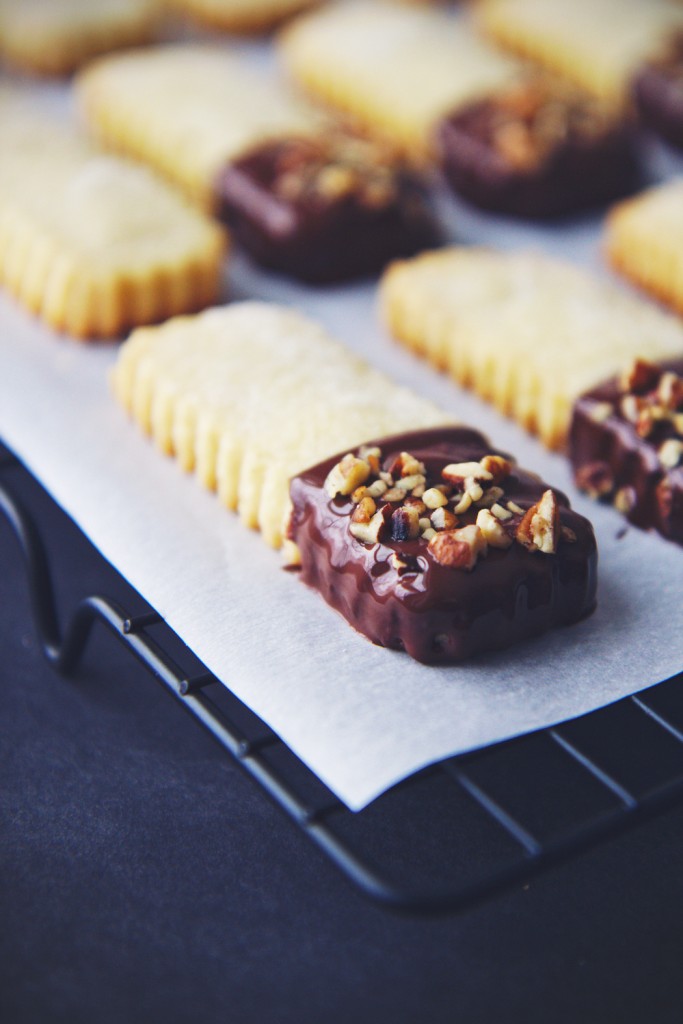 So, I'm keeping this brief here because I am tired and need to read the ever-engaging textbook from my Genetics class.
These little buttery cookies are a perfect rendition of a classic shortbread.  They're dipped in chocolate and pecans to make them extra special, but to be honest, they don't really need it.
The rich dough needs little accompaniment: it's a beloved classic for a reason, friends.
Still, it is awfully, terribly hard to resist a buttery, slightly crumbly cookie dipped in deep, dark chocolate with a smattering of crunchy pecans.
I brought these to a superbowl party (not exactly football fare, but whatever) and they were gone within 10 minutes.
Always a good sign.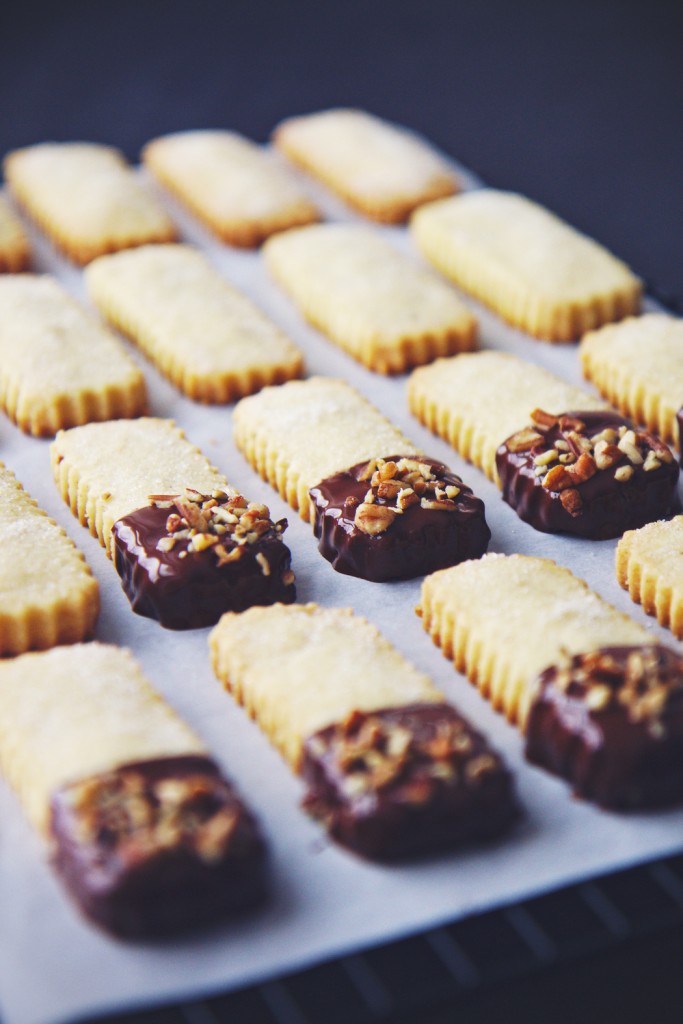 Even though I've shared this quote before, it's one of my favorites:
"Promise me you will not spend so much time treading water and trying to keep your head above the waves that you forget, truly forget, how much you have always loved to swim."
—Tyler Knott Gregson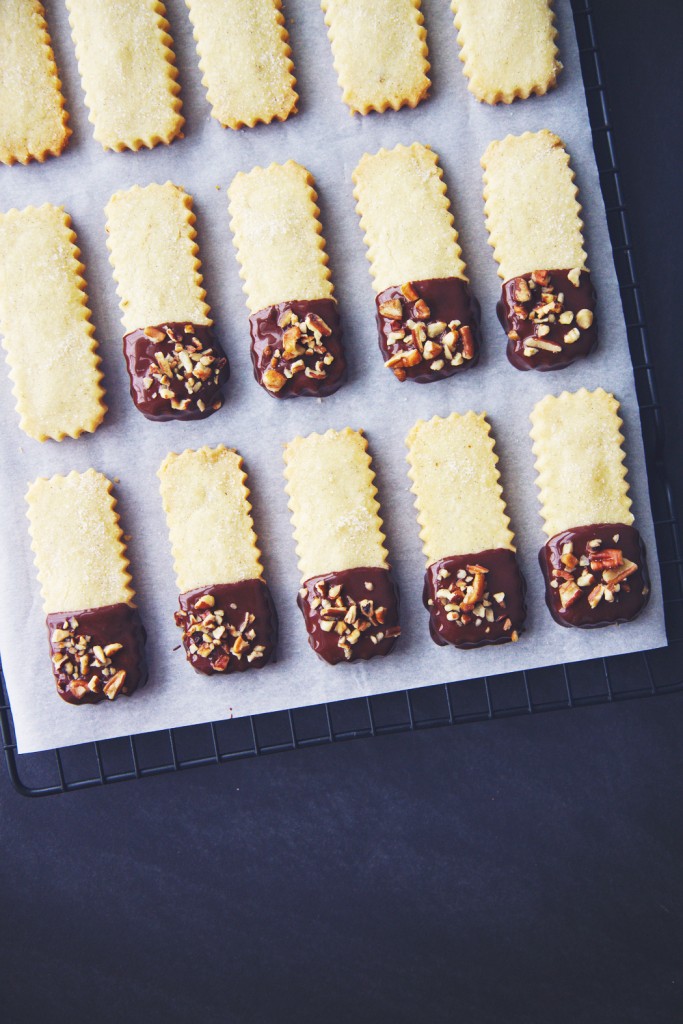 Chocolate Dipped Shortbread
makes 30 cookies
ingredients:
3 cups (360 grams) flour
2 sticks plus 2 tablespoons (250 grams) butter
1 cup plus 2 tablespoons (225 grams) sugar
1 1/4 teaspoons kosher salt
1 large egg
1 tablespoon vanilla extract
vanilla sugar, optional
4 ounces melted dark chocolate
chopped nuts, optional
directions:
Place butter in the bowl of a stand mixer fitted with the paddle attachment and beat on high for 3 minutes.
Add the sugar and salt and beat for 3 more minutes.
Scrape the sides of the bowl and add the egg; beat for 5 more minutes.
Add the vanilla extract and the flour and slowly mix until homogeneous.
On a lightly floured surface, roll out the dough to a thickness of 1/4-1/2 an inch and cut out desired shapes; press the tops in a little vanilla sugar if desired.
Place on a cookie sheet lined with parchment and into the freezer.
Freeze for 15 minutes.
Preheat oven to 350 degrees F, then bake cookies for 10-12 minutes, until lightly golden.
Allow cookies to cool completely, then dip half of each cookie in melted dark chocolate.
Top with nuts while the chocolate is still wet, then place in the fridge for 5 minutes to set.